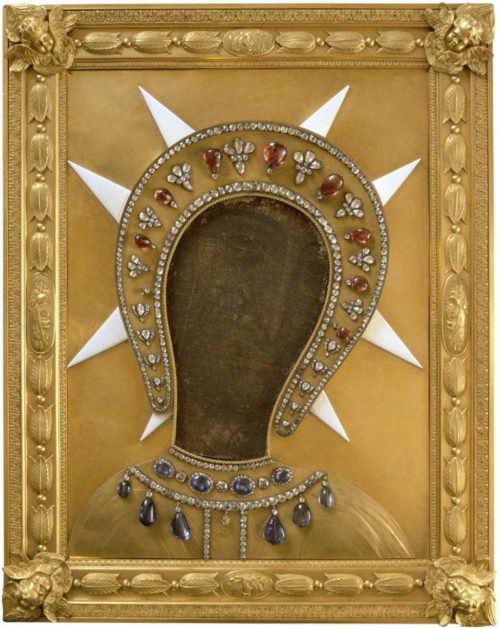 Our Lady of Philerme, an Icon Painted by St Luke
Our Lady of Philerme, an icon painted by St Luke the Evangelist, is considered to be the last image of the Mother of God created during her earthly life. This Orthodox icon, which is held in high esteem by all Orthodox believers, is currently housed in the Museum of Cetinje, Montenegro. It is believed to be painted in the year 46 A.D. Below we have revealed some of its specific features.
St Luke the Evangelist, the first iconographer
According to Christian tradition, the first person to paint a religious icon was the Apostle Luke. As the legend says, it was the image of the Virgin Mary. Moreover, she blessed the evangelist for the further development of icon painting.
It is known that the Apostle Luke painted about seventy icons of the Blessed Virgin Mary. Many Orthodox icons were copied from them throughout the world: Russia, Greece, Bulgaria, and other countries.
Our Lady of Philerme, an icon painted by St Luke the Evangelist
Our Lady of Philerme, an icon painted by St Luke the Evangelist, belongs to the Hodegetria type and is one of the most ancient icons. It is decorated with a splendid golden riza bearing an eight-pointed cross, rubies, and diamonds. Angels are depicted in the corners of the golden frame, and the Virgin is wearing a necklace of sapphires and diamonds. This miraculous image depicts the Virgin Mary without Jesus Christ. Her countenance radiates love, humility, and sorrow.
The Mother of God icon painted by St Luke in 46 A.D. was held in Constantinople for many years. From there, it was transported to the chapel on the Philermo hill in Malta, hence the icon's name. In 1799, the icon was moved to Russia, along with two other sacred objects: part of the relics of Saint John the Baptist and part of the Holy Cross. It remained in Russia until 1917. Afterward, it ended up in Montenegro where it stays up to this day.
Today, October 31, the Orthodox Church commemorates the memory of the Apostle Luke, the creator of the Philerme icon of the Theotokos. The saint was credited not only with giving rise to Orthodox iconography but also with being a great evangelist. Due to his deeds, we are now aware of the lives of the holy apostles, including the Holy Apostle Paul whose companion St. Luke was.
Our Lady of Philerme is one of the wonderful images painted by Luke the Evangelist, which have survived to this day.