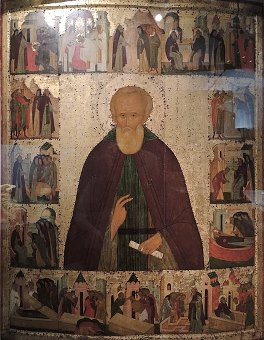 Orthodox Icons and Saints Venerated on February 24
This year, February 24 is the first Saturday of the Great Lent. However, this day is also marked by several other important events. For example, today, the entire Eastern Orthodox Church commemorates Venerable Demetrius, Monk of Priluki, St. Vsevolod, Prince of Pskov, the Holy Great Martyr Theodore Tyro, and St. Theodora. Below is the major information about these saints and Orthodox icons depicting them.
Orthodox icons of saints commemorated on February 24
Venerable Demetrius, Monk of Priluki
Venerable Demetrius, Monk of Priluki, was a 14th-century monk and a disciple of St. Sergius of Radonezh, who brought monastic life into the Russian North. He is also known as a founder of the Nikolsky Monastery in Pereslavl-Zalessky, which is now called the Spaso-Prilutsky Monastery. As for Orthodox icons of Venerable Demetrius, the most famous one is the antique icon painted by Dionisius circa 1503 (see photo above).
St. Vsevolod, Prince of Pskov
A grandson of Vladimir Monomakh and a son of Prince St. Mstislav-Theodore the Great, St. Vsevolod, also known as Vsevolod-Gabriel, ruled as Prince of Novgorod in 1117-1132 and 1133-1136. He is also considered the patron saint of the city of Pskov. Besides, it is worth noting that St. Vsevolod built many churches in and around Novgorod, which makes it understandable why in Eastern Orthodox icons he is usually depicted with a small church building in his hand.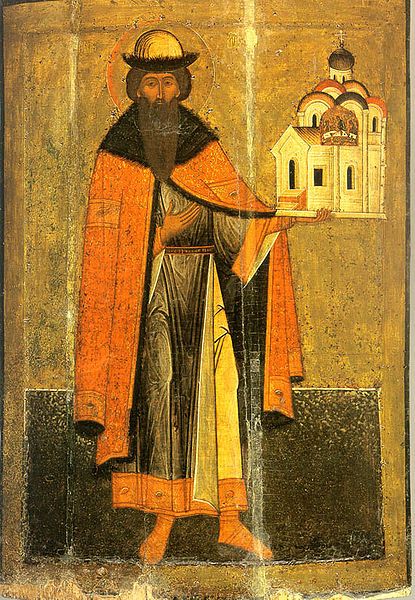 Holy Great Martyr Theodore Tyro
The Holy Great Martyr Theodore Tyro, also known as Theodore the Recruit, was a soldier who served during the great persecutions of the Emperor Maximian (286-305) in the town of Amasia, the district of Pontine. In Orthodox icons of saints, he is usually depicted alone, in Roman military uniform, with a spear and a sword in his hands, which is quite common for religious icon paintings of soldiers for Christ.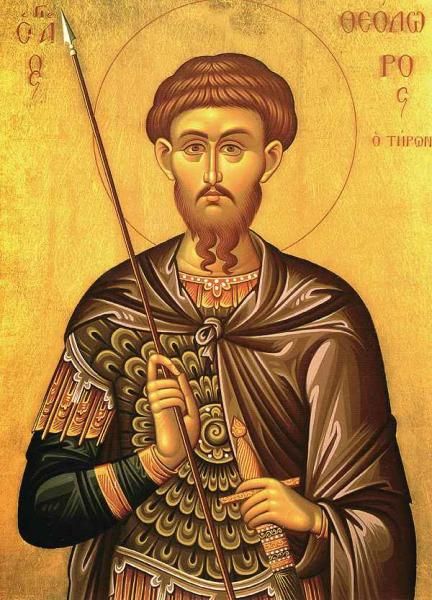 St. Theodora was a wife of Emperor Theophilus the Iconoclast and a Byzantine Empress during the middle of the 9th century. In the Eastern Orthodox Church, she is venerated as a saint for her many deeds that ended the Byzantine Iconoclasm. It is also the reason why in Orthodox icons of saints St. Theodora is almost always depicted with an icon of Christ or the Mother of God in her hand.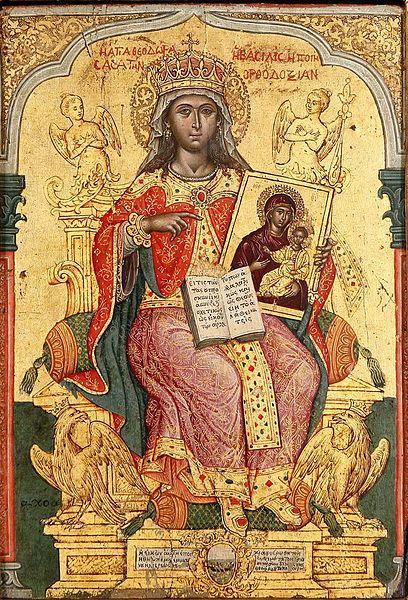 The above saints and Orthodox icons are not the only venerated on February 24. Venerable Cassian the Barefoot, Hieromartyr Blaise, bishop of Sebaste, and some other saints are also commemorated today. This day is indeed an important one for all Orthodox Christian believers.