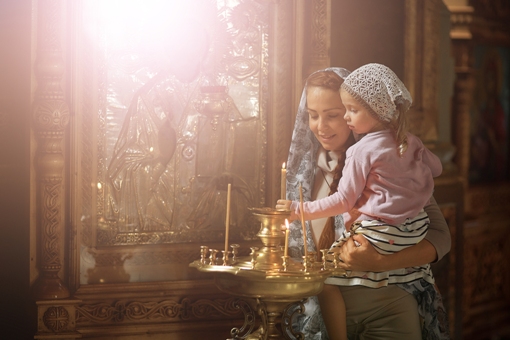 Most Worshipped Examples of the Russian Orthodox Icon
The Orthodox faith is inseparable from the veneration of icons. There were many moments in the history of Russia when miraculous examples of the Russian Orthodox icon stopped epidemics and saved cities from natural disasters. Also, it is believed that people who turn to the revered images with prayers can be healed right in front of them. The most worshipped old Russian icons are the icons of the Savior and the Mother of God who is considered the patroness and defender of the Russian Federation.
The Mother of God Icons
The ancient iconographic images of the Virgin Mary have their unique origins and incredible story. Today, these famous Russian Orthodox icons retain their value and serve as the celestial protectors of their owners. Among the most venerated religious artworks depicting the Holy Mother are:
Tikhvin icon of the Mother of God;
Iveron icon of the Mother of God;
Our Lady of Kazan;
Smolensk icon of the Mother of God.
Each Russian Orthodox icon with a sacred image of the Mother of God has a unique history of its own. In total, the Russian Orthodox Church venerates over 250 wonderworking icons of the Blessed Mother, while there are almost 900 of them in the world.
The Russian iconography of the Hail Mary poses certain canons of her portrayal. The most revered Orthodox icons show Our Lady with the Infant Jesus on her knees as a beautiful woman with a face full of mournful or enlightened sadness, which expresses humility and spiritual power at the same time. The same way, the Russian icon of Jesus always occupies a dominant place in churches and home iconostases as well.
Icons of the Great Saints
There is an idea in the Orthodox tradition that the saints and martyrs can help Christians in certain situations. Thus, the Great Martyr and Healer Panteleimon can be asked for healing from diseases, St. Basil is usually revered as the helper in business and financial issues, and St. Matrona of Moscow is prayed for the successful solution of the housing problems. Each Russian Orthodox icon with an image of the saint is an essential attribute for any faithful person.
Prayer in front of the Russian Orthodox icon, even the most venerated one, should contain not only requests but also gratitude and praise of the Lord for His mercy. The sacred images serve as intermediaries between the worshippers and the Holy Trinity able to render blessing to them according to their faith and deeds.