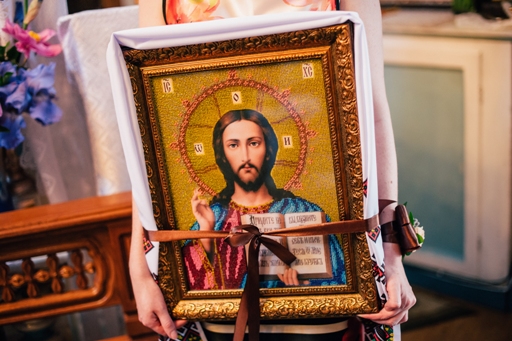 Most Powerful Eastern Orthodox Icons
Since ancient times, religious icons have been considered windows into heaven. People around the world pray in front of them to be closer to God. It is also believed that holy icons can protect from adversity, improve health, speed healing, and provide protection against evil spells. Besides, if you pray with an open heart and an open mind, the Lord and His saints can work miracles and guide you in your journey from anguish toward peace. Christian believers view Eastern Orthodox icons as an invisible vehicle between man and God and, therefore, turn to them with hope and confidence. In this blog post, we want to tell you about some of the most powerful icons to pray with in times of need.
Most powerful Eastern Orthodox icons
Icon of Christ
Obviously, the first on our list is the icon of Christ. There are many types of Christ icons, and each of them possesses truly miraculous power. Icons of Christ can help:
strengthen the faith;
establish a personal life;
heal from diseases;
give strength to survive difficulties at work and home;
solve life problems.
Icon of the Mother of God
Icons of the Mother of God are also very powerful. Moreover, many of them are considered miracle-working. The Theotokos icons are believed to:
help find the right solution to complex issues;
protect the house from troubles;
give strength to deal with difficulties;
relieve gloom and sadness;
bless the newlyweds for a happy married life.
Icon of Saint Nicholas
Saint Nicholas was an early Christian bishop known for his virtue and help to ordinary people. He is especially revered by travelers, sailors, pilots, and drivers. People pray in front of St. Nicholas icons for:
maintaining peace in the family;
gaining prosperity and well-being;
protection from need and poverty;
healing diseases;
successful marriage.
Icon of Saint George
The icon of Saint George is especially revered among men and those whose work is related to weapons, sports, and risk to life. Eastern Orthodox icons of St. George are believed to:
help find peace for yourself and your loved ones;
protect from enemies and in the war zone;
heal from infertility;
maintain health.
Icon of the guardian angel
Last but not least on our list of the most powerful Eastern Orthodox icons is the icon of the guardian angel, an invisible mediator between man and God. People pray in front of such icons for a variety of reasons, including:
in case of danger;
to get forgiveness of sins;
to ask for help in personal life and at work;
to overcome fears;
to get protection from enemies.
Hopefully, this short guide will help you find the right Eastern Orthodox icons for your home to make your prayer more effective and powerful.