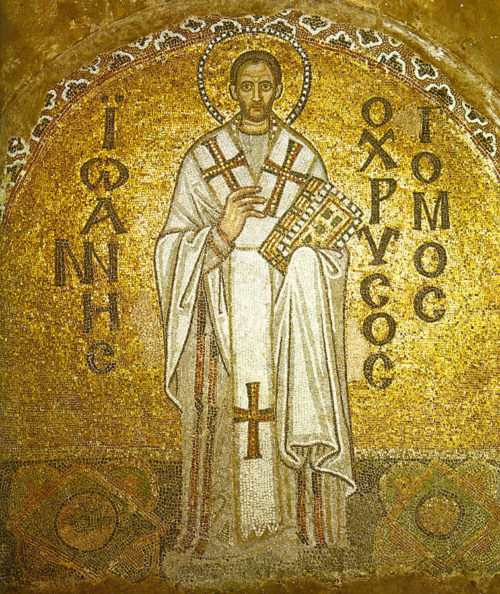 John Chrysostom in Christian Sacral Art
John Chrysostom was a great theologian, one of the three Ecumenical Saints, and the author of significant religious writings. He served as archbishop in Constantinople and for many years preached for the good of mankind. Christian sacral art, which is an integral component of the Christian religion, features the image of St. John Chrysostom in a very frequent and quite diverse way.
Keep reading to discover the most important facts about the saint's life and his image in religious art.
John Chrysostom, the great theologian in the history of Christianity
John Chrysostom, the great disciple, was born in Antioch and studied the word of God from an early age. His path as a theologian was defined by his miraculous gift of preaching and ministering in the name of the Lord. Before becoming a priest, the saint spent four years in seclusion, writing several theological teachings.
For his gift of preaching, John received the name "Chrysostom." By spreading the word of God, the saint opened the eyes of many unbelievers and helped them realize profound issues in Christian teaching. Besides numerical works, he also wrote interpretations of the Holy Scriptures.
The life of the great theologian ended in exile to Abkhazia. For his sermons, the authorities decided to punish the saint and send him far from his native land, but the saint could not endure such a trying journey. On 14 September 407, John Chrysostom passed away in the village of Comana.
Christian sacral art and the image of John Chrysostom
In Christian sacral art, the figure of St. John Chrysostom appears quite often. In post-Soviet countries, icons of John Chrysostom are part of the Deesis tier, and frescoes depicting the saint can be found in many churches and monasteries. For instance, the beautiful image of the saint is placed on the altar of Saint Sophia Cathedral in Kyiv, Ukraine.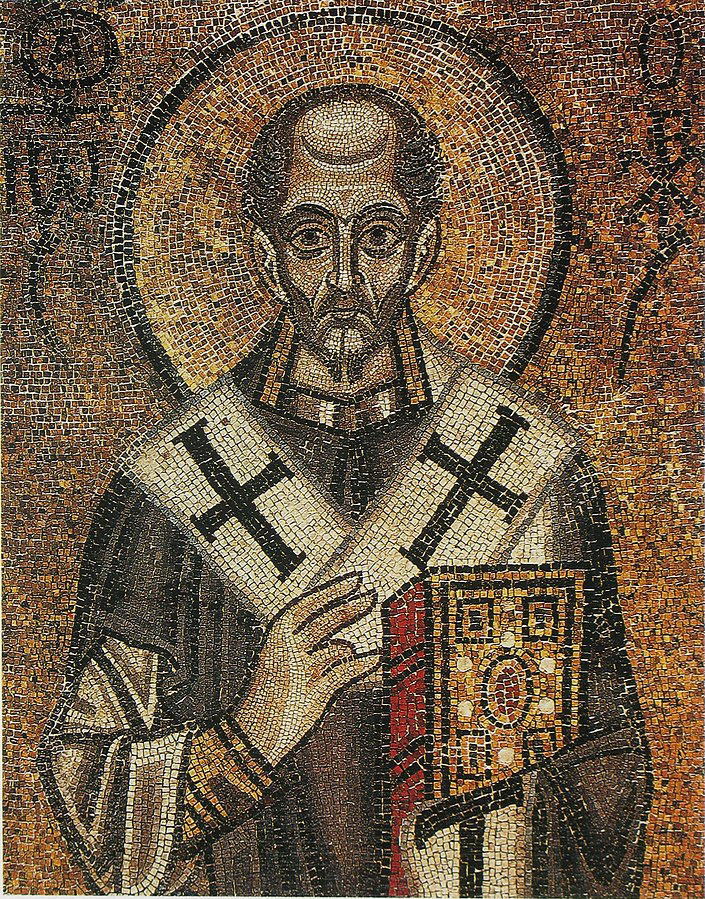 Another well-known example is a mosaic icon of the saint given to the Russian ambassador by the Monastery of Vatopedi on Mount Athos.
"Translation of the Relics of Saint John Chrysostom" icon
On February 9, the Christian Church celebrates the feast of the Translation of the Relics of Saint John Chrysostom to Constantinople. This important event is depicted in a festal icon.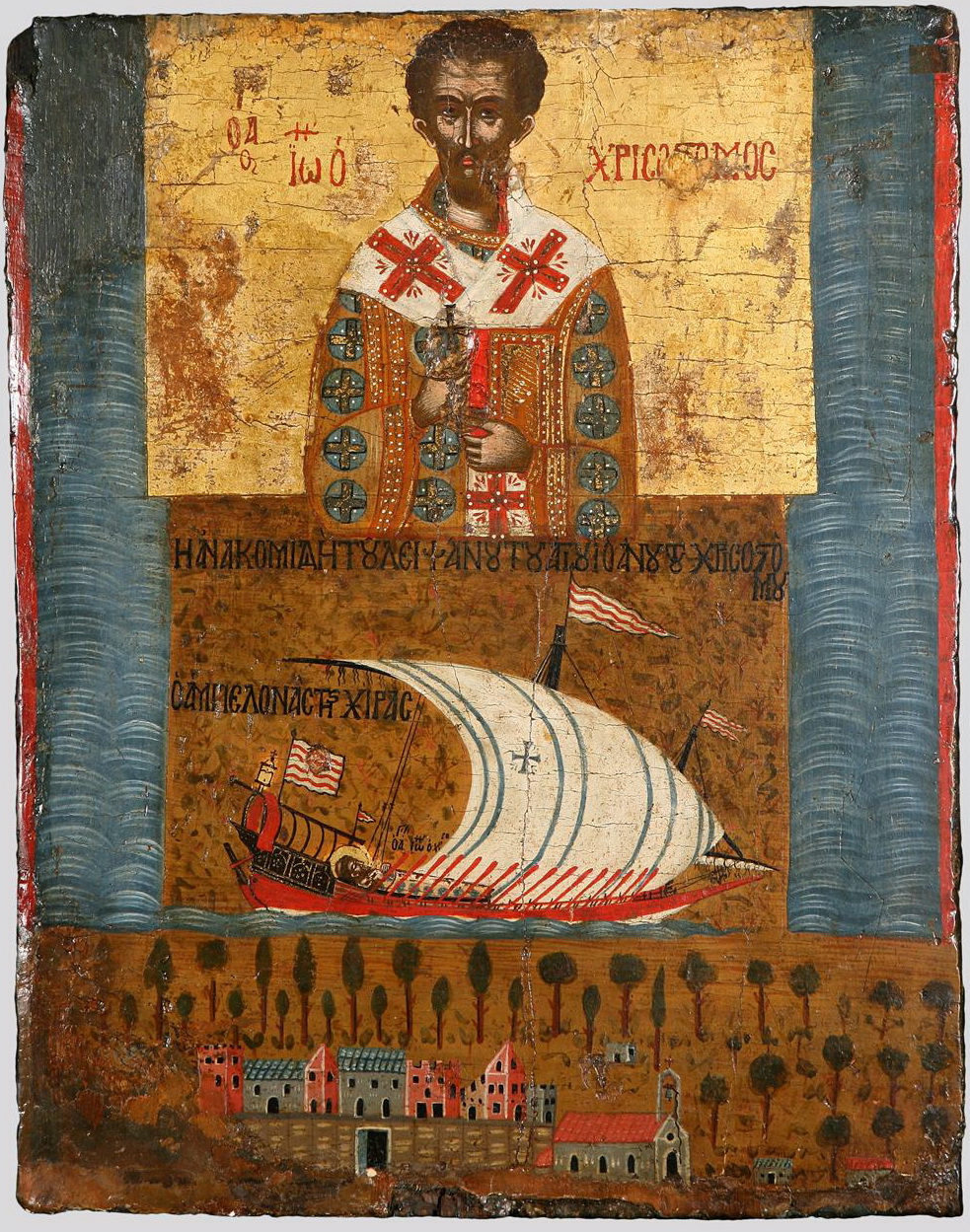 The relics of the saint remained in Comana for about 30 years, until Emperor Theodosius II ordered them to be brought to the capital. The coffin with the body of the deceased could not be lifted immediately, as it was very heavy. However, after reading the emperor's letter where he was asking forgiveness for his and his mother's sins, it suddenly became possible to transport the sarcophagus to Constantinople.
This was the story of John Chrysostom and his relics, which has become an important part of Christian sacral art. Stay with us to learn more interesting facts about Christian saints and other holy figures!