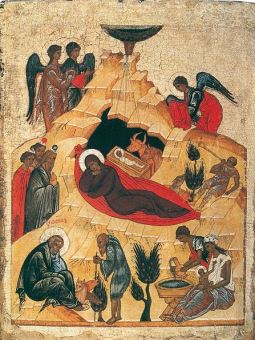 The Intesa Sanpaolo Collection of Russian Icons in St. Petersburg
Last week, several amazing examples of the 15th-century Russian icons were presented at the exhibition in St. Petersburg, Russia, held in the Garden Vestibule of the renowned Mikhailovsky Palace. Each of them comes from the celebrated collection of antique Russian icons, which belongs to the Italian banking group Intesa Sanpaolo and is usually displayed in the Palazzo Leoni Montanari in Vicenza, Italy.
Palazzo Leoni Montanari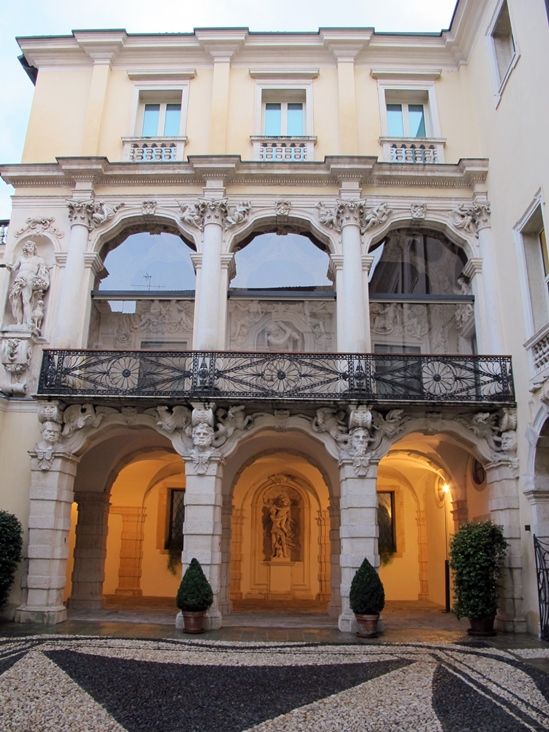 Located in Vicenza, the Palazzo Leoni Montanari is a very beautiful, late Baroque palace commissioned by a wealthy merchant Giovanni Leoni Montanari in 1678. In 1908, it was purchased by Intesa Sanpaolo and since then has been exhibiting art collections owned by this banking group. These days, the Palazzo Leoni Montanari is primarily known for an outstanding collection of paintings, mainly by 18th-century Venetian artists, and also a unique selection of antique Russian icons from the 13th – early 20th centuries.
For today, the Intesa Sanpaolo collection is among the most important and conspicuous collections of Russian icon art beyond Russia. It includes truly one-of-a-kind pieces on various themes (e.g., icons of Christ, festal religious icons, icons of saints, icons of the Mother of God, etc.), many of which were acquired by Intesa Sanpaolo in the mid-nineties. It is interesting that the exhibition rooms of the Palazzo Leoni Montanari display only about one-third of approximately five hundred antique icons, while others are kept in a modern, specially equipped repository.
Russian icons in St. Petersburg
The exhibition of Russian icons held in Mikhailovsky Palace, which is part of the Russian Museum, includes three antique icons from the Intesa Sanpaolo collection, dating back to the late 15th – early 16th centuries. The most important of them is perhaps the Russian icon of the Nativity of Christ (see photo at the top of the post), depicting one of the most joyful events in the life of any Christian believer. It was painted circa 1475 in Novgorod.
The two other Russian icons that are now displayed in Mikhailovsky Palace are the icon "Five Feasts and Saints" painted in the late 15th – early 16th century in Vologda and the icon "First Ecumenical Council of Nicaea," which was painted in the late 15th century in Novgorod. Each of them is highly important and definitely worthy of your attention. So if you have a chance to visit Mikhailovsky Palace in St. Petersburg, do not miss this beautiful exhibition of antique Russian icons from Italy! It is available for public view through June 25, 2018.