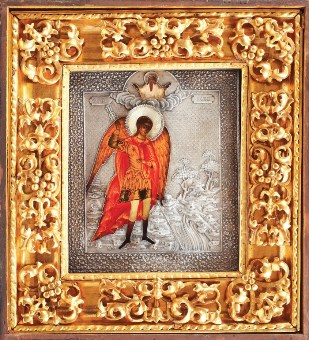 Interesting Orthodox Icons Sold at Artmark Auction
A very interesting auction was held on March 29 in Bucharest, Romania. More than 200 unique items were put up for sale at Artmark Auction entitled "The Sacred Images," including extremely rare books, statuettes, religious artifacts, and hand-painted Orthodox icons from different regions. Among the highlights were the very first book printed in Bucharest ("The Key of Understanding of Varlaam" by the Metropolitan of Moldavia), which was sold for $4,600, and the first edition of the "New Testament" in Romanian, which was sold for $2,200. As for the Orthodox icons sold at Artmark Auction, the results were the following:
Russian icon of the Archangel Michael
This amazing Russian icon depicting the leader of all angels Archangel Michael (see photo above) was painted in the 19th century. It was sold for $8,600, which is a very good price, especially taking into account its unique stamped, chiseled, and engraved silvered oklad with a golden carved frame.
"The Holy Trinity" icon
This beautiful antique icon depicting the Old Testament Trinity (Mamvri Dinner) was painted in the late 17th – early 18th century. Distinguished by its pure colors and golden background, it is a perfect example of Orthodox icons created by the masters of the renowned Brancovan school. It was sold for $6,100.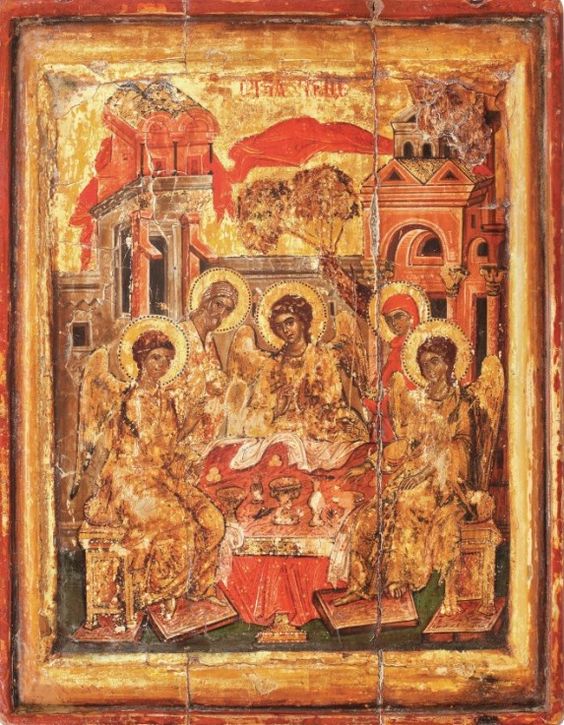 Icon of the Entry into Jerusalem
Painted in the early 18th century, this Orthodox icon of the Moldavian school depicts one of the most important Christian events dedicated to Jesus' Triumphal Entry into Jerusalem. This feast known as Palm Sunday is celebrated every year on Sunday before Easter. The antique icon went under the hammer at Artmark Auction for $3,400.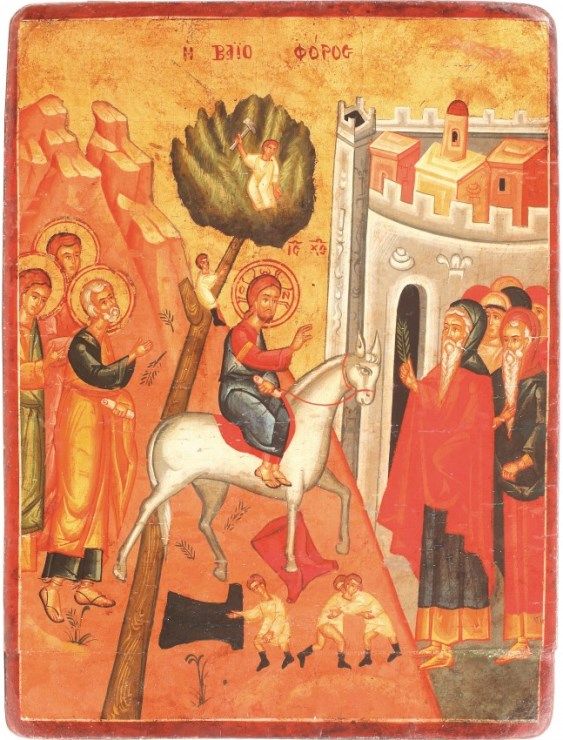 Icon of the Hodegetria Mother of God
Depicting the Virgin Mary with Christ Child, this 18th-century Christian icon represents a very good example of Orthodox icons of the Mother of God of the Hodegetria type painted in Wallachia under the influence of Greek iconography. It was sold for $3,000.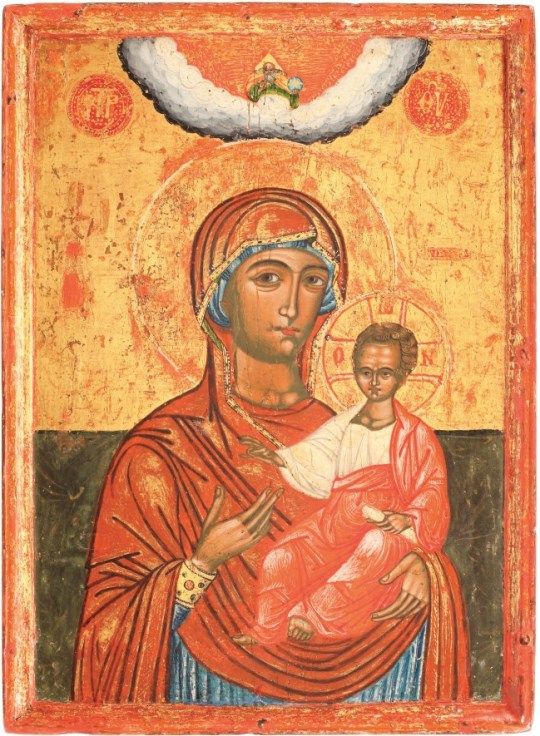 Set of three Orthodox icons
These Orthodox icons of Jesus Christ, the Presentation of Christ in the Temple, and the Mother of God with Christ Child were painted in the 19th century by the iconographer of the Romanian school. They were sold together at Artmark Auction for $2,950.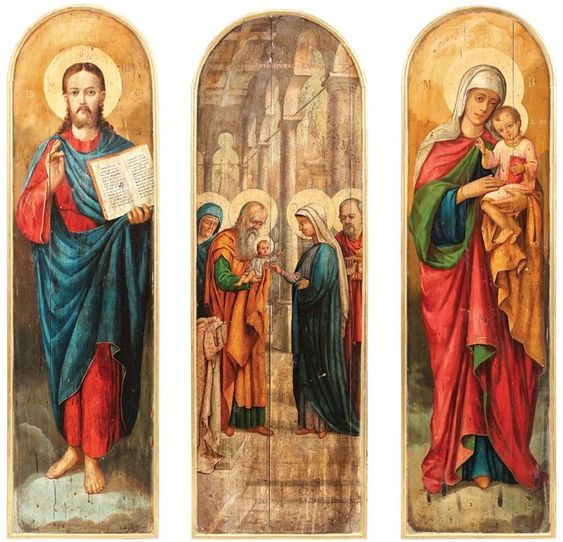 It is also worth noting that there were many other Orthodox icons of the 17th – 19th centuries, as well as various religious items, at "The Sacred Images" auction held in Cesianu-Racovita Palace on March 29.  This Artmark Auction achieved total sales of almost $160,000.
Photo credit: Artmark/artmark.ro