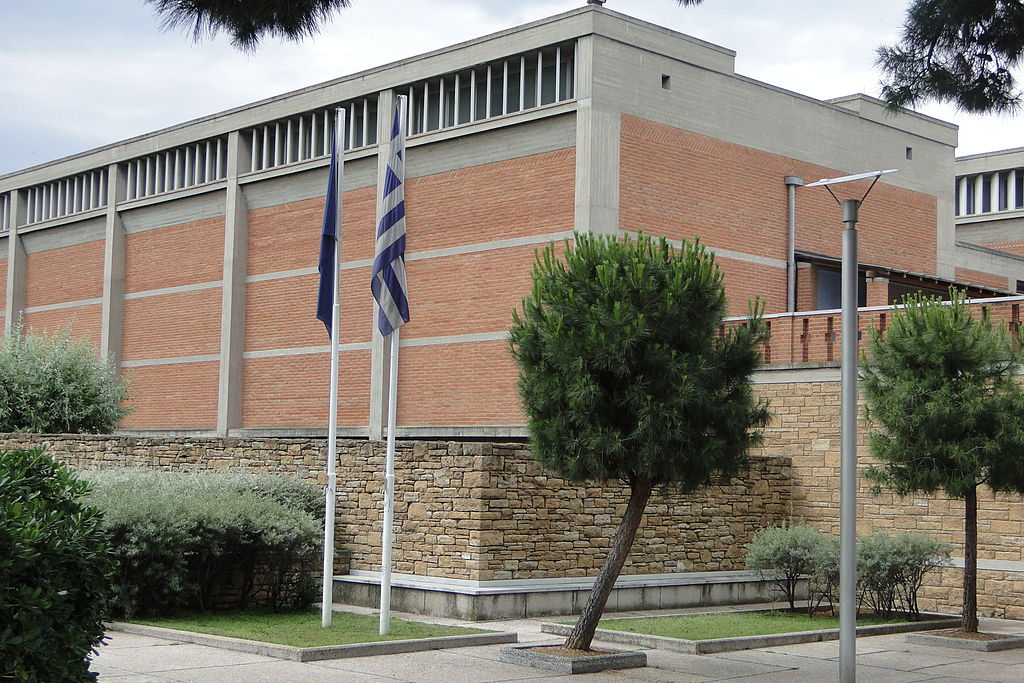 Icons of the Byzantine Empire at the Museum of Byzantine Culture
The Byzantine Empire is where the craft of icon painting considerably developed as a genre of religious art. We shouldn't forget that icon studies came to Russia from Byzantium, which led to the emergence of Russian iconography. Back then, images of holy persons were an integral part of the Byzantine Christian Church. They were believed to have protective properties and thus were venerated by so many people. Later in history, Christianity in the Eastern Roman Empire was torn by the infamous Byzantine iconoclasm that created political and economic division in society. Against all odds, icons of the Byzantine Empire survived the historical turmoils and became the symbol of Eastern Christianity from the 3rd century CE onwards.
If you want to find out more about Byzantine icons and see the splendid works of sacred art with your own eyes, you might want to visit the Museum of Byzantine Culture in Thessaloniki, Greece.
Icons of the Byzantine Empire at the Museum of Byzantine Culture
The construction of the museum began in 1989 and was carried out under the guidance of Kyriakos Krokos who won a nationwide architectural competition. The institution opened its doors to the public on 11 September 1994. From day one, the museum aimed to collect, preserve, study, and exhibit works and historical objects created during the times of Early Christianity. Icons of the Byzantine Empire remain some of the most loved and popular antique collectibles stored and exhibited by the museum.
The Museum of Byzantine Culture is home to more than 1,000 unique wooden icons, with about 400 items sent to Athens during the First World War. As of today, the collection is constantly being expanded with new exemplars of antique religious art. Those are brought to the venue as private donations and legacies. If you decide to visit the museum, you will find quite a few rare pieces dating back to the 12th-20th centuries. What is more special is that many of them are of diverse origin and came from different regions, such as Constantinople and Northern Greece.
Furthermore, the museum specializes in the professional preservation of the icons of the Byzantine Empire. It has a conservation workshop consisting of an X-ray room, carpentry, diagnostics laboratory, and a room for preservation. It takes months for a team of specialists to restore icons, so such works are performed rarely.
The Museum of Byzantine Culture is a magnificent place for those who want to dive deep into history and look at the icons of the Byzantine Empire. It is indeed a good chance to touch the history and learn more about Christianity and people's beliefs back then.