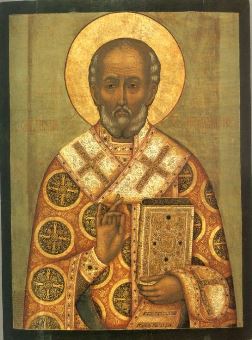 Icons of Saints Protecting Travelers
It's not a secret that there is a patron saint for almost any profession and situation. In our previous articles, we wrote about some of these saints and their religious icons people use when praying for healing, love, and home protection. This time, we want to tell you about holy icons of saints who are believed to protect travelers and those who are always on the go. Moreover, such icons can be found not only in churches and homes of Christian believers. In fact, many of them are even hung on the rearview mirrors of cars to protect drivers, passengers, and vehicles on the road. So what are the most venerated icons of saints protecting travelers?
St. Nicholas, the Wonderworker
St. Nicholas, the Wonderworker, is perhaps the most beloved saint in the whole Christian world. He has been chosen as the special protector of many churches, countries, cities, and classes of people as well. Plus, he is also considered guardian of travelers, so it is no wonder that St. Nicholas icon (see photo above) can be found in almost every home of Christian believers.
The Mother of God Hodegetria
Eastern Orthodox icons of the Mother of God Hodegetria represent a well-known iconographic depiction of the Virgin Mary holding Christ Child and pointing to Him as the source of salvation for humanity. This type of Marian icons is also called the Guide or Our Lady of the Way, making it a perfect choice for travelers and drivers.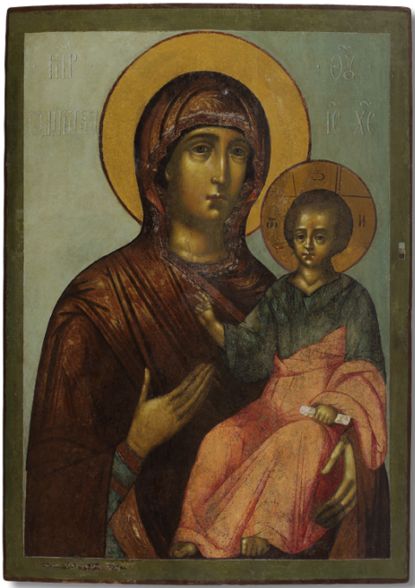 According to the legend, it was St. Christopher who carried Christ Child across a river without knowing who He was. For this reason, St. Christopher is considered the patron saint of safe travels, and holy icons depicting him are among the most popular icons of saints protecting travelers. It is interesting that in Eastern Orthodox icons, this important saint is often represented with the head of a dog.

St. Raphael, the Archangel
St. Raphael, the Archangel, who is also believed to protect travelers and those on the road, is one of the only three Archangels mentioned in the Bible by name. In religious icons of saints, he is usually depicted holding a staff and sometimes with a fish in his hand.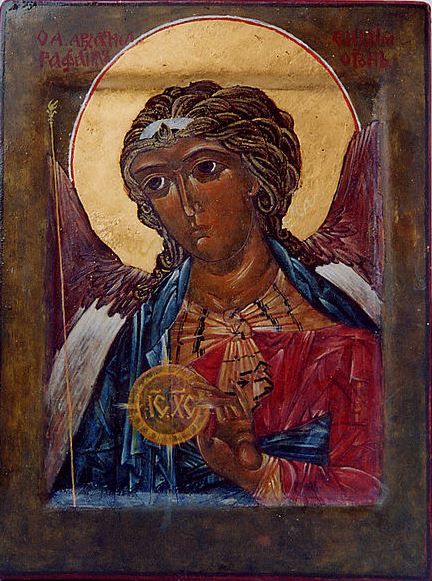 Hopefully, this list of Christian icons of saints will help you find a patron saint you will take with you on your trip. Luckily, in addition to large pieces, there are also many small images you can even hang in your car.