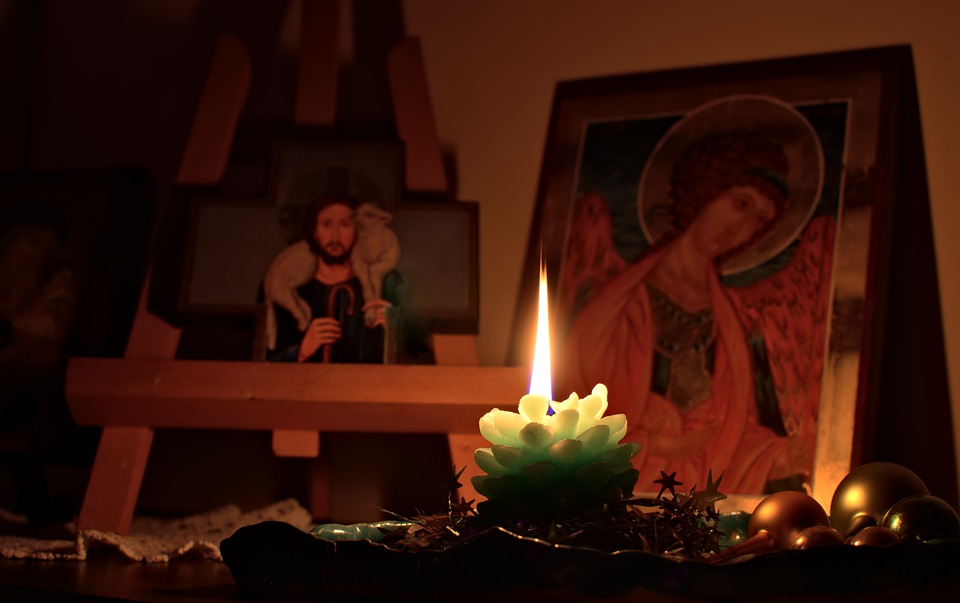 How to Set Up an Icon Corner Shelf?
Praying with an icon is an intimate and profound process that every Orthodox believer longs to make special. One of the effective ways is to create an icon corner at home for religious icons and other items for a spiritual connection with God and the saints. In this blog post, we'll explain how to properly set up an icon corner shelf at home.
Why have an icon corner at home?
Many Orthodox Christians prefer to pray not only in the temple but also at home. An icon corner is a reminder for prayer; it is a place where one can let go of all their problems and simply have a rest. You can turn to God, the Blessed Virgin Mary, or a certain saint anytime with requests, desires, and gratitude. For this reason, so many believers choose to have their own icon corner at home.
Where should you place an icon shelf?
Orthodox icons are precious relics and sacred objects, so you need to be thoughtful about a place to put them in your home. Here are several tips.
Do not arrange an icon corner in the bathroom, utility room, or restroom.
Place or hang icons away from televisions, statuettes, and paintings.
To set up an icon corner shelf in your room, determine its eastern side.
Icons should be placed in a quiet, open, and accessible place.
How to set up an icon corner shelf?
First, choose the icons you want to place in your icon corner. Typically, believers would prefer icons of Jesus Christ (such as "Christ Pantocrator"), icons of the Mother of God ("Eleusa" or "Hodegetria"), icons of the Holy Trinity, and patron saints.
Arrange an icon corner shelf as follows:
The icon of Jesus Christ as the center;
The icon of the Holy Trinity on top;
The image of the Mother of God to the right;
Icons of saints, angels, or feast icons on the sides and at the bottom.
What to place on the shelf (except icons)?
To decorate your icon corner, you may add the following:
Candles;
Holy water;
Bible and other religious books;
Incense;
Lampstand;
Orthodox cross.
Hopefully, these tips will help you set up an icon corner shelf in your home. Arrange icons and items you like, so that your icon corner turns into a special and personal place for prayer and relaxation.