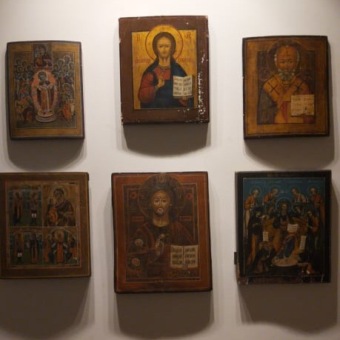 How to Build a Meaningful Russian Icon Collection?
Collecting Russian icons is not the same as collecting fine art, and it is definitely not the same as collecting such items as luxury watches and jewels. Since religious icons are not only works of art but also objects of devotion, they should be treated with particular care and respect. You should know what to buy, and you should also know where to buy antique icons in order not to be defrauded. Now, let's take a closer look at several important things you should know when building a meaningful Russian icon collection.
Things to know when building a Russian icon collection
What to buy?
As it has been already said, Russian icons are not just works of art that are worth collecting. They are sacred pieces venerated by Christian believers worldwide. For this reason, try to buy only those icons that are close to your heart and soul. These may be icons of Christ, icons of your patron saint, icons of the Mother of God, icons of church feasts, etc.
Where to buy?
Some really good examples of collectible Russian icons can be found at the auctions. The most valuable are usually sold by Sotheby's, Christie's, and Bonhams, but you can also buy much more affordable pieces at the auctions held by such auction houses as Hargesheimer Kunstauktionen Düsseldorf, Clars Auction Gallery, Jackson's, and Bruun Rasmussen. Besides, you can visit reputable antique shops and galleries.
Consult an expert
If you are striving to build a truly meaningful Russian icon collection, you need to consult an expert in antique icons and iconography. In some cases, you may also need professional art advisory and management services. One of the best experts in the field of Russian icons is Sergey Khodorkovskiy. He is a collector himself and knows what pieces can create a valuable collection of icons.
If you need any assistance with buying or selling religious icons, please feel free to contact Russian Icon. We would be happy to help!