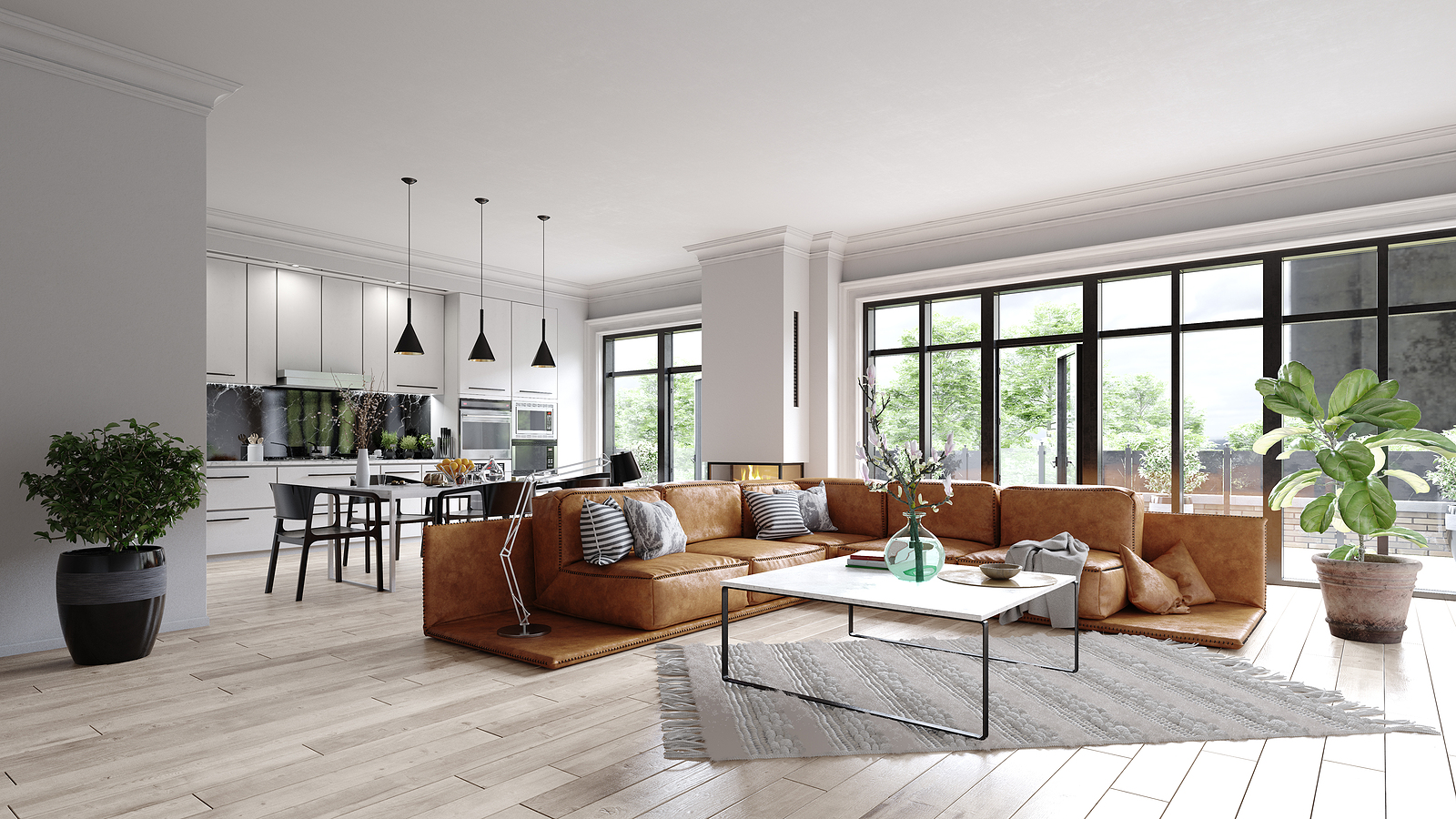 How to Achieve Modern Luxe Interiors
When you hear modern and elegant interior design, the first thing that clicks in your mind is how expensive it is. Many fear they will have to dig deeper into their pockets and shy away from redesigning their homes.
The following are some simple and cost-effective ways to help any homeowner achieve luxe interiors.
Natural Hues
You can use neutral palettes to build different unique patterns for the walls, carpets, furniture, and other accessories. You can also vary the textures to bring a relaxed, warm, and welcoming look.
The best neutral colors are gray, black, beige, and brown. In contrast, the bold luxe interior shades include purple, red, and gold. Let the luxe hues lift the space by making most of the warm colors, maybe in a two to three ratio.
Proper Arrangement
Decluttering is essential for any home, especially if you are going for luxe interiors. You can do away with all the items you don't need and avoid cramping places with accent pieces like having too many paintings on the walls.
The next step is to space out your accessories and ensure that the additional pieces like statues and figurines have complimenting colors to bring together an attractive and organized look.
Right Textiles and Textures
Another crucial element in creating luxe interiors is the fabric choice and how smooth it is. Therefore, you should be cautious to avoid messing up the final result. You can go for silk, linen, cotton, leather, and other materials matching your style.
For instance, a properly-woven fiber mat with a dining table or couch will exude a simple but elegant statement. Ensure that you balance the textures and maintain the luxurious look; otherwise, everything will go wrong.
Quality Furniture
A unique furniture piece can effortlessly make the space look classy and serve as an impressive statement piece in the room. You can carefully pick the sofa and an accent armchair and ensure that the sitting area furniture is medium-sized with quality aesthetics.
You can also opt for a wood or glass coffee table with metallic or steel frames, but a straight edge dining table with plain or upholstered back chairs works best. You can add an elegant headboard or custom-made statement wooden headpieces for the bedroom.
Magnifying Lighting
You can immediately create luxe interiors by switching to massive and stylish lighting systems. The room lights up effortlessly and makes the space stand out whenever people enter the room.
A chandelier always does the trick when serving as the main lighting for the room. The choice of lighting can determine a room's appearance, and you can get creative with your bulbs' designs.
You Can Have Luxe Interiors for Your Home or Office
Any homeowner wants to live in an elegant space with luxurious pieces and finishes. It is easy to achieve this if you have the proper technique and can pair pieces. All you need is the perfect colors and high-quality furniture and lighting.