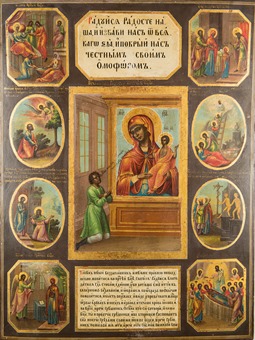 Holy Icons to Pray with for Healing
It is not a secret that there are many saints officially recognized by the Church, as well as there are many holy icons of saints used for liturgical and private devotions. In our previous articles, we wrote about different religious icons Christian believers use for prayer in special time of need, in particular those that help find love and protect the family and home. However, in this blog post, let's focus on a group of holy icons that are believed to bring healing to those who are suffering and sick. In fact, there are many icons used for prayer with this purpose, but the following five are the most common, especially in Russia and post-Soviet countries.
Top 5 Holy Icons that Bring Healing
1. Icon of "The Unexpected Joy"
It is believed that the famous Russian icon of "The Unexpected Joy," depicting the Mother of God with Christ Child and a youth kneeling at prayer (see photo above), helps women get pregnant, improves hearing, and treats disorders of the ear.
2. Our Lady of Kazan
Since the 16th century, religious icons of Our Lady of Kazan, depicting the Virgin Mary chest-length with Christ Child standing next to her, have been some of the most venerated in the Christian world. Moreover, these holy icons are known for their healing miracles related to eye diseases and even blindness.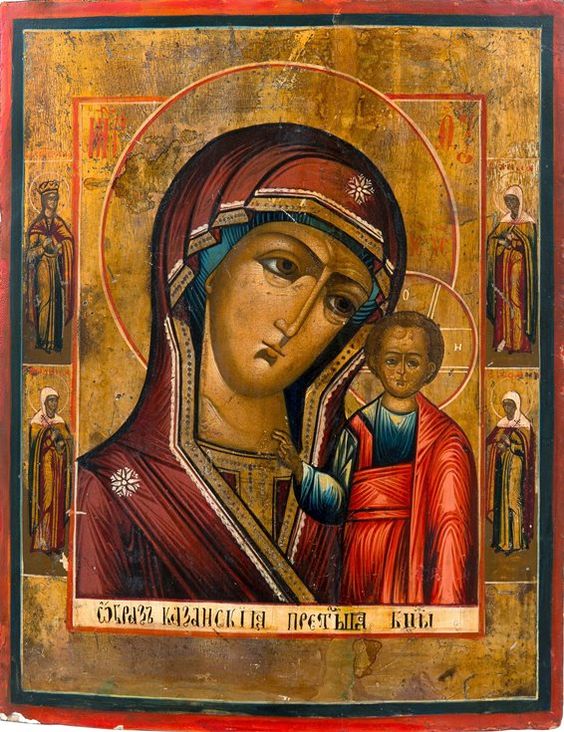 3. Icon of St. John the Baptist
When it comes to seriously and terminally ill, it won't be superfluous to pray with the icon of St. John the Baptist who is known for his baptizing of Jesus Christ. Besides, these holy icons can speed healing for joint pain relative to overuse or injury, as well as relieve headache pain.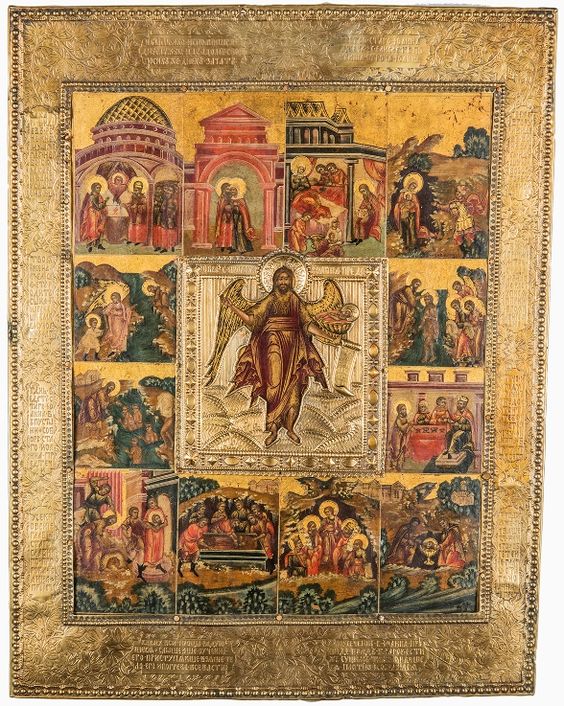 4. Panagia Pantanassa 
Christian icons of Panagia Pantanassa or Most-Holy Queen of All are also considered miracle-working thanks to many cases of healing people with cancer. This is especially true for the holy icon kept in the Monastery of Vatopedi on Mount Athos in Greece.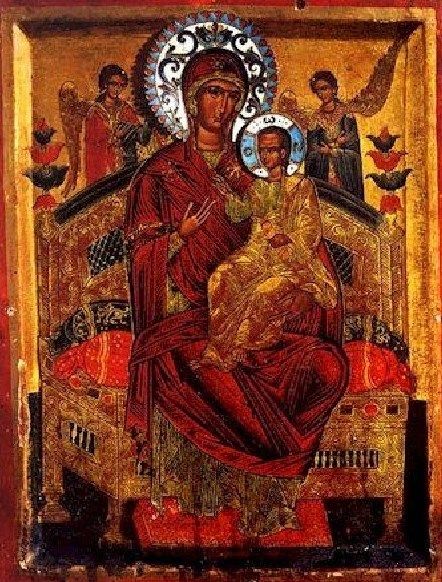 5. Icon of the Mother of God "The Inexhaustible Chalice"
The icon of the Mother of God "The Inexhaustible Chalice" is one more Orthodox icon that is believed to bring healing. Since it first revealed itself in Russia in 1878, this important religious icon has been helping people overcome alcohol and drug addiction.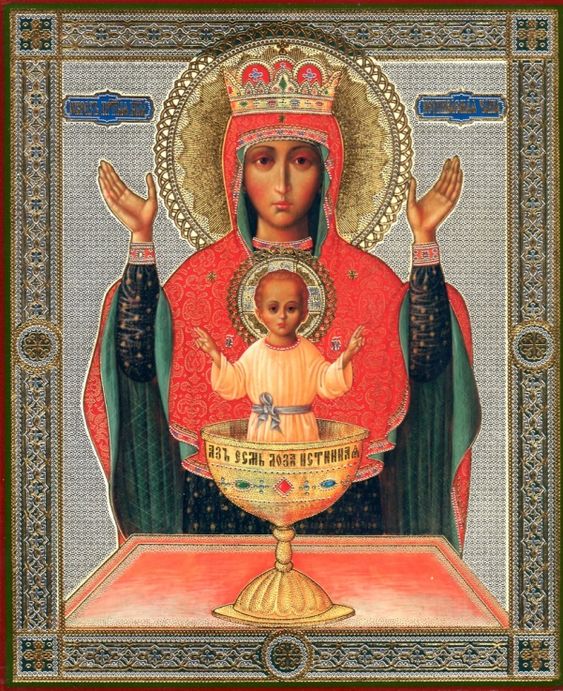 Hopefully, this short list of holy icons will help you choose the right one in special time of need. Keep reading our blog to learn more about Christian icons and their important role in daily life!