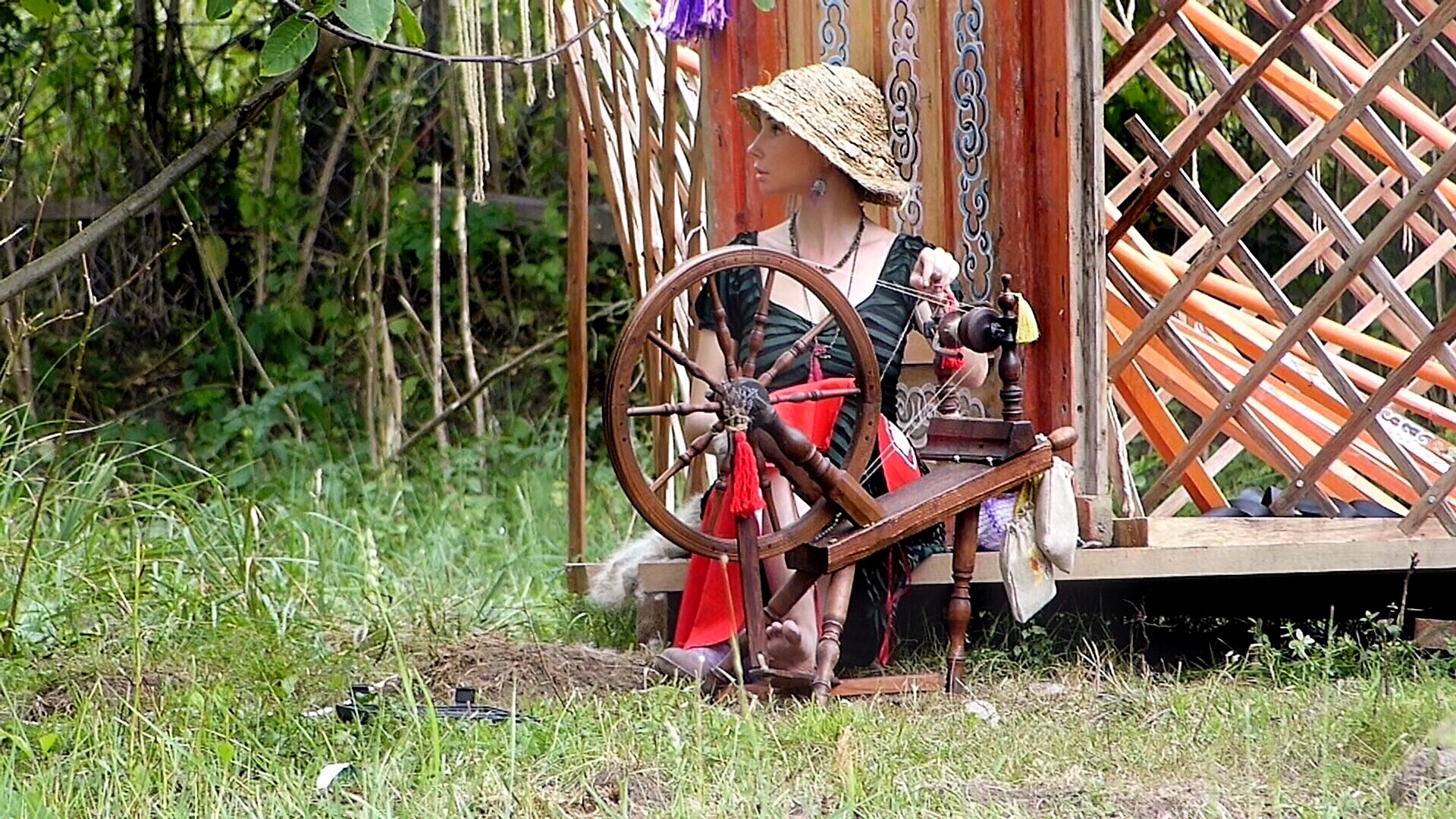 Healing Art by the Russian Artist Veronika Medvedeva
There are people whose vision and exceptional talent to reveal their artistic potential make them extremely valuable to the entire world. Veronika Medvedeva, also known as Verita Amare Et, is one of such creatives. Being a mother of three and a multimedia artist working in a diverse range of art disciplines simultaneously, this young lady has already earned the status of "National Treasure" in Russia. Her immense talent and passion to create healing art in all possible shapes and forms have made Veronika Medvedeva worthy to be called an artistic genius of our time.
Veronika Medvedeva and her healing art
Veronika Medvedeva, aka Verita Amare Et, is a gifted woman born in Rostov-on-Don, Russia. She is one of the most versatile contemporary Russian artists with an impressive spectrum of skills, who has already succeeded in such artistic areas as painting, music, writing, sculpture, fashion, and even perfumery.
Being inspired by the beauty of nature and the world at large, Veronika Medvedeva expertly creates what people call "healing art." Besides the incredible energy-filled paintings, including the latest one titled "Fatherhood," Verita Amare Et owns a line of effective medical cosmetics for life and video production and a line of natural flavors "Aurum." The latter are aimed to improve human well-being and stimulate the production of natural pheromones and endorphins in the body.
Handmade books, empowering sculptures, profound songs, and therapeutic art scarves are just some of the art pieces created by Verita Amare Et. It is also worth noting that Veronika Medvedeva is as beautiful as she is talented. The young woman is a proud holder of many prestigious titles, including "Missis European Perfection," "Missis Russia," and "Missis World Russia Beauty."

"Fatherhood" by Verita Amare Et
Verita Amare Et's new inspiring painting titled "Fatherhood" represents a beautiful landscape with a portrait in the center of the composition. The artwork was created using old Soviet paints that are still mesmerizing in their colorfulness. Into this work, the artist put a deep meaning of the state of being a father, who signifies the unity of all living things on earth. "Fatherhood" is indeed healing art that reflects tranquility and omnipotent love to the world.
Invigorating artworks created by Veronika Medvedeva are meant to make us plunge into our own gamut of emotions and memories so that we can experience liberation and spiritedness within ourselves. The healing power of art by Verita Amare Et proves the tremendous inner energy of this amazing contemporary artist who is sure to give the world more of her talent in the years to come.