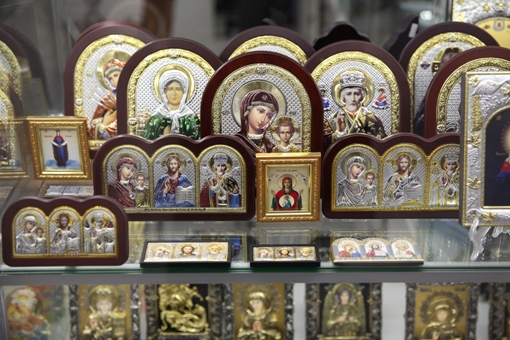 Buying Icons at a Russian Orthodox Store
Past epochs have left us a considerable legacy. The same thing can be said about every country in the world, including Russia. Magnificent paintings, exquisite jewelry, rare and refined tableware, church utensils, famous Russian Orthodox icons – this product range excites the imagination of lovers of antiquity, collectors, and connoisseurs of old Russian art. Today, you can find enough people willing to buy or sell an ancient icon. Thus, there is a considerable variety of web-based stores of this specialty, and any novice collector's task is to find a reliable Russian Orthodox store they can trust.
Although Christianity is widespread throughout Europe, it is the Russian icon painting school that is distinguished by its originality and extraordinary, spiritualized subtlety of painting. And despite a large number of online retailers, not all of them boast the ability to appreciate the antique work of religious art and see the real masterpiece of Russian iconography behind the veil of centuries. For example, a worthy Russian Orthodox store is The Russian Store.
Like any antiquity, ancient Russian Orthodox icons have their value. First of all, they are spiritual. Such a sacred object helps believers, supports them, and protects from adversity. However, we should not forget that iconography is also fine art. It means that the icons possess an inherent artistic value as well. The skillfully painted image would not have such an impact on the viewer if not for the subtle play of colors, mixed with the talented hand of the iconographer. For all the time of the icon painting schools' existence, numerous iconographers created lots of unique art pieces. Today, to purchase an icon of the 15th-16th century implies not only to exalt your spiritual life but also to make a profitable investment. Yet, it is necessary to take into account several important factors. For instance, you should evaluate the ancient icon for its authenticity and commercial value. And this service is provided by any credible Russian Orthodox store.
Why are such divine artworks highly valuable? And why are there so many web-based shops offering antique Orthodox icons for sale? One of the main criteria is uniqueness. In the past, ordinary people got their sacred paintings done in the workshops, and, as a result, they received identical icons at a low price. Expensive works of religious art were created for the home iconostasis of the aristocracy, high-ranking officials, or wealthy people. The striking beauty and authenticity of these holy images were complemented by the fanciest frames made of gold or silver and decorated with precious stones, enamel, or openwork carving. Nevertheless, today, during the heyday of online trading, you can buy an ancient Russian icon in a gorgeous framing at almost any certified Russian Orthodox store.
If you lack experience on the subject of iconography and "celestial" art and struggle to find something to your liking, do not worry. Bearing the proud title of one of the most knowledgeable companies working with religious artifacts stores, Russian Icon offers its clients a realm of services. Our competent specialists will gladly assist you in selling antique icons and performing their restoration. We will also be glad to provide you with the detailed consultation on buying holy art pieces.