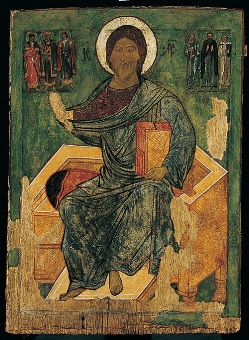 Antique Russian Icons at the Timken Museum of Art
In our previous articles, we wrote about several museums of Russian icons, some of which are located in the US. This time, we want to tell you about the Timken Museum of Art, one more interesting American museum featuring antique Russian icons in its collection.
Known as one of the finest small museums of art, the Timken Museum of Art is located in Balboa Park in San Diego, California. It was established in 1965 thanks to the generosity of two families: the Timken family and the Putnam sisters, Anne and Amy, who owned a unique collection of Old Master paintings and antique Russian icons. For today, the Timken Museum of Art features some of the best examples of European and American masterpieces, covering over 700 years of history. Among the highlights are works by such renowned artists as Rembrandt, Anthony van Dyck, Pieter Bruegel the Elder, and Peter Paul Rubens. Plus, this San Diego's fine art museum boasts a beautiful collection of antique Russian icons from the 15th – 17th centuries. Here are several noteworthy examples you should know about:
1. Deesis (15th century)
One of the most important Russian icons in the Museum's collection is the Deesis painted in Novgorod (see photo above). This antique icon depicts Jesus Christ sitting on a throne, with a book in His left hand, surrounded by the Mother of God, St. John the Baptist, the Apostles Peter and Paul, and the Archangels Michael and Gabriel.
2. The Royal Gates (15th century)
Made in Novgorod, the Royal Gates were once set in the center of the iconostasis, leading to the altar table where only ordained priests could pass. These holy doors depict the scene of the Annunciation visible at the top and the Four Evangelists (John, Matthew, Mark, and Luke).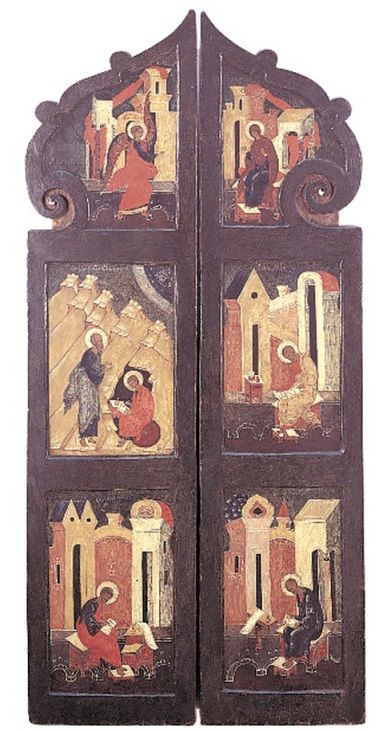 3. The Ascension of Our Lord Jesus Christ (16th century)
One more excellent example of antique Russian icons from the Museum's collection is the hand-painted icon of the Ascension of Our Lord Jesus Christ, painted in Moscow. It depicts the Mother of God surrounded by the twelve Apostles and two angels pointing toward Jesus Christ who is entering the holy world.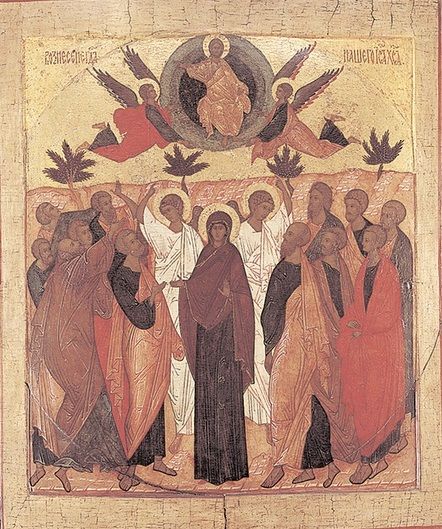 As you can see, in addition to many important European and American paintings, the Timken Museum of Art also boasts some of the finest examples of antique Russian icons. So once you are in San Diego, do not miss your chance to visit this museum and see its religious icon collection with your own eyes. Moreover, admission is always free.
Photo credit: Timken Museum of Art/timkenmuseum.org