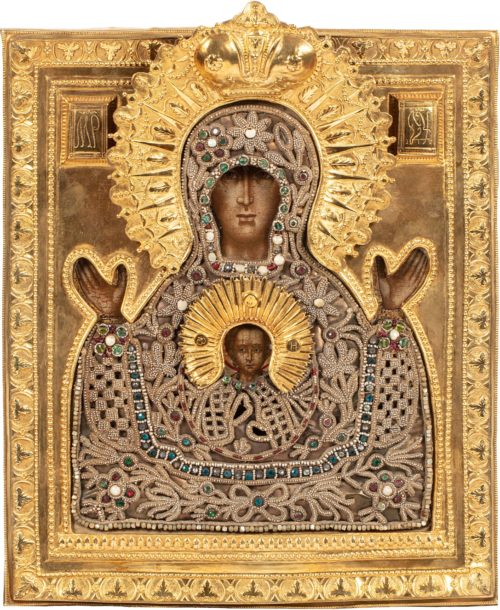 Antique Icons at Millon Russian Art Auction
The European auction house Millon will host an incredible Russian art auction on June 1, 2021. The event will take place at the Hôtel Drouot in Paris, France. Overall, there will be presented 311 rare and unique lots featuring wonderful pieces of Russian art and antique icons. The expert of the upcoming auction is Maxime Charron, a well-known Russian art and antique specialist and founder of Royal Provenance Gallery, which is located right in front of the famous Opéra Garnier in Paris. Now let's take a closer look at some of the best Russian Orthodox icons that will be auctioned by Millon next week.
Rare antique icons at the upcoming Russian art auction
On June 1, Millon Russian art auction will offer a fabulous collection of precious jewelry, historical souvenirs, and even Maria Kuznetsova's stage dress for the opera Eugene Onegin. Among other unique lots is an outstanding selection of fine art paintings, featuring Ivan Aivazovsky's "An Oasis in Egypt," artworks by Jacques Chapiro, unpublished paintings by Felix Varla, and many more.
Special attention will be paid to valuable antique icons that include icons of the Mother of God, Jesus Christ, and rare shrines depicting saints. Below is a closer look at six of them.
Lot 8 – Our Lady of the Sign
The exquisitely restored icon (pictured above) depicts the Mother of God with the Christ Child within a round aureole upon her breast. It is covered by the gilded silver oklad and richly decorated with colored gems and pearls.
Lot 13 – The Theotokos of Tolga
Another piece of the Mother of God antique icons is the Theotokos of Tolga. The icon comes in a gilded silver oklad with embossed and engraved decor and gems.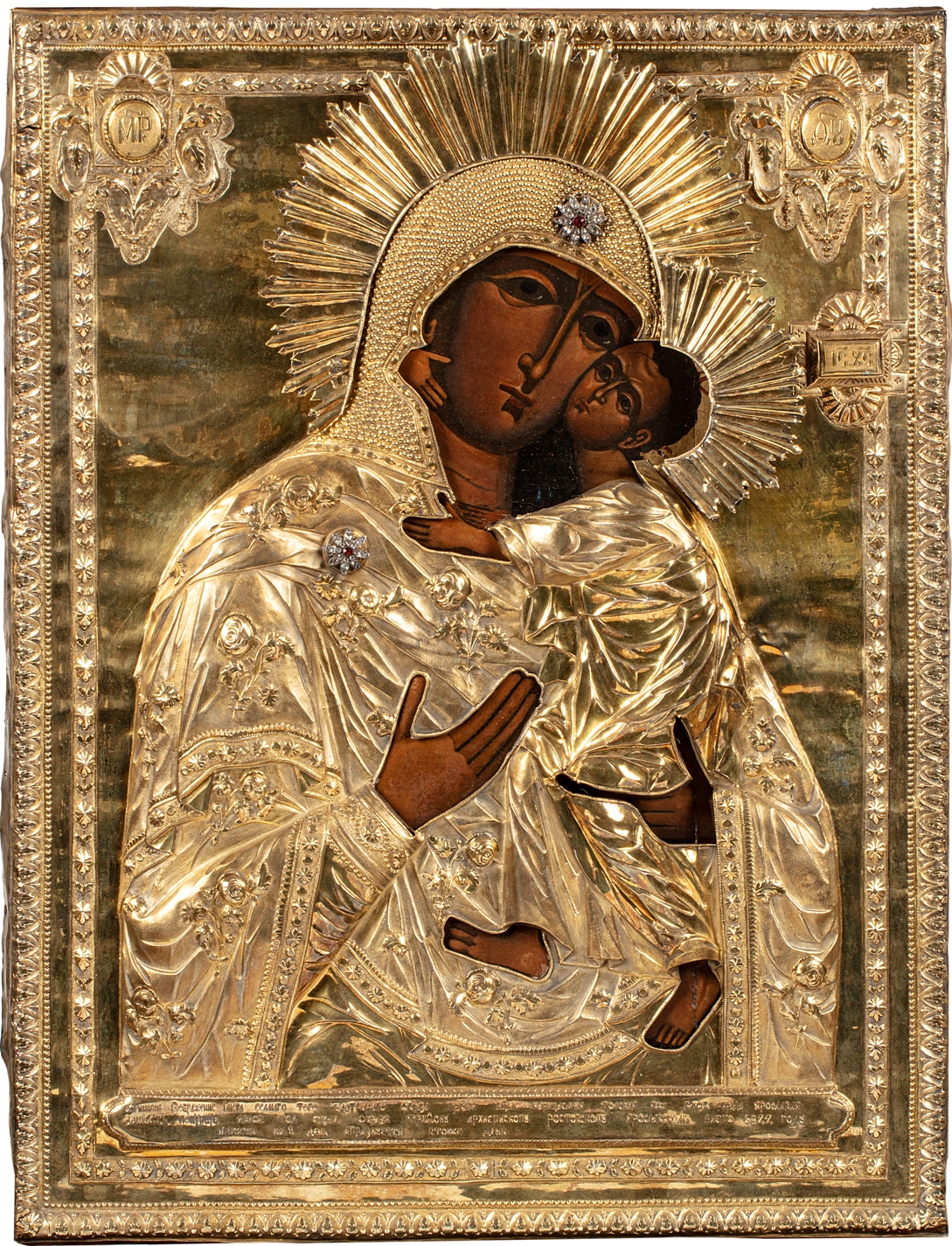 Lot 25 – Icon of the Three Holy Hierarchs
The icon depicts Saint Basil, Saint Gregory, and Saint John. It is covered by a gilded silver oklad decorated with cloisonné and champlevé enamel. The reverse side is covered with brown velvet.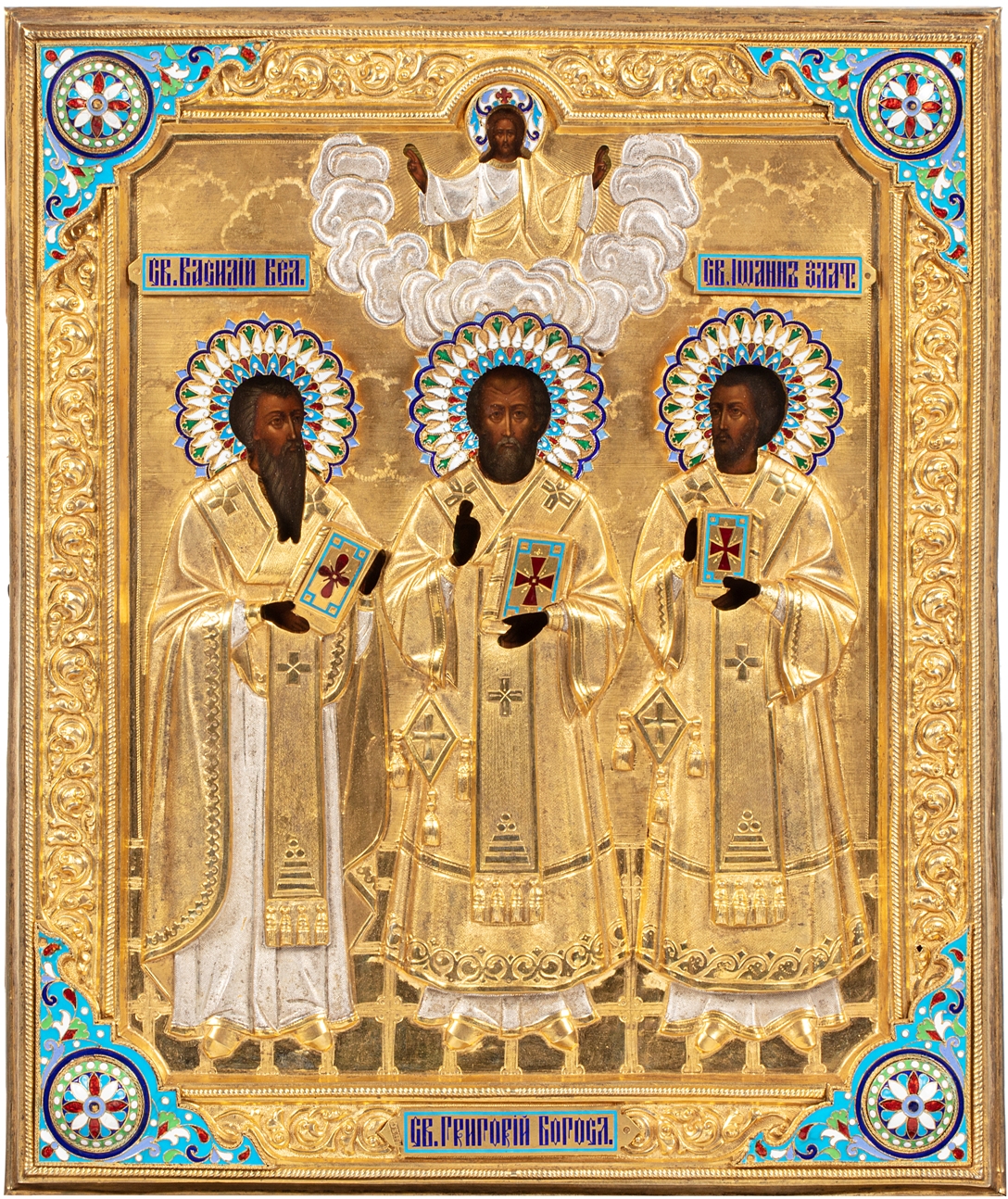 Lot 33 – Icon of Saint Princess Olga
The antique icon covered by a silver oklad depicts Saint Princess Olga of Kiev with a cross in her hands. It comes from a private French collection.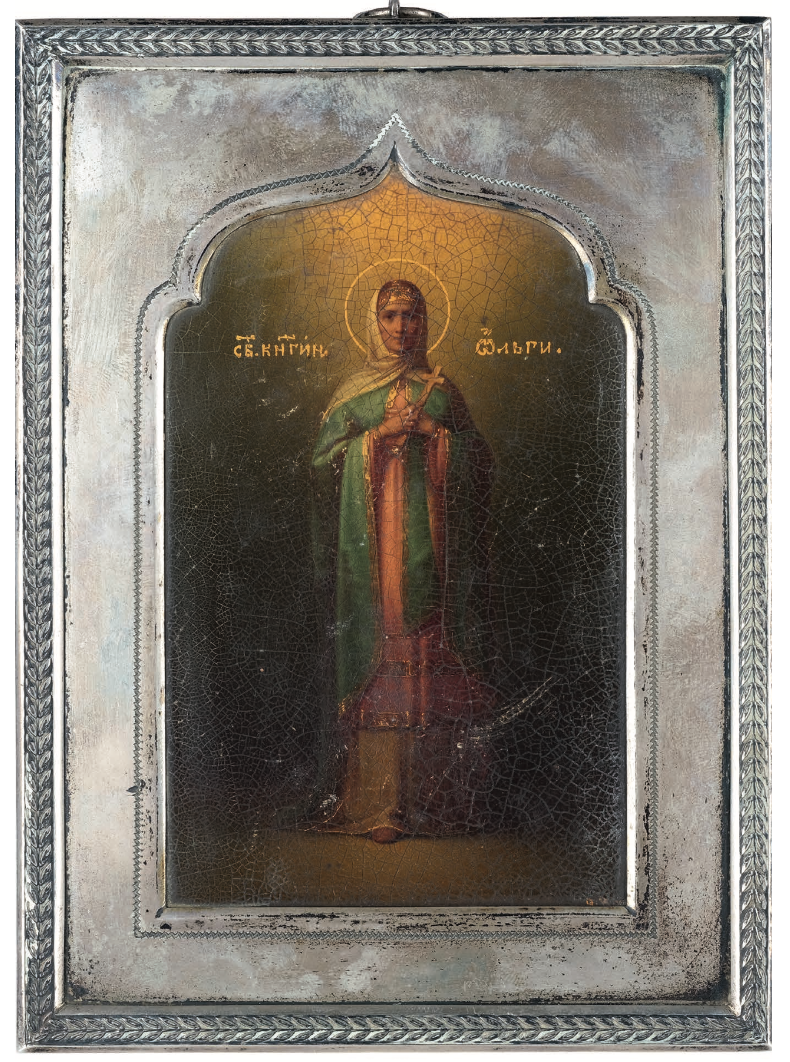 Lot 34 – Christ Emmanuel icon
This rare icon, which once belonged to Countess Maria de Donici, is likely based on the painting "Jesus" by the French artist Emile Munier. The shrine is covered by a silver and gilded oklad. The reverse side is covered with red cloth and embroidered with silver threads.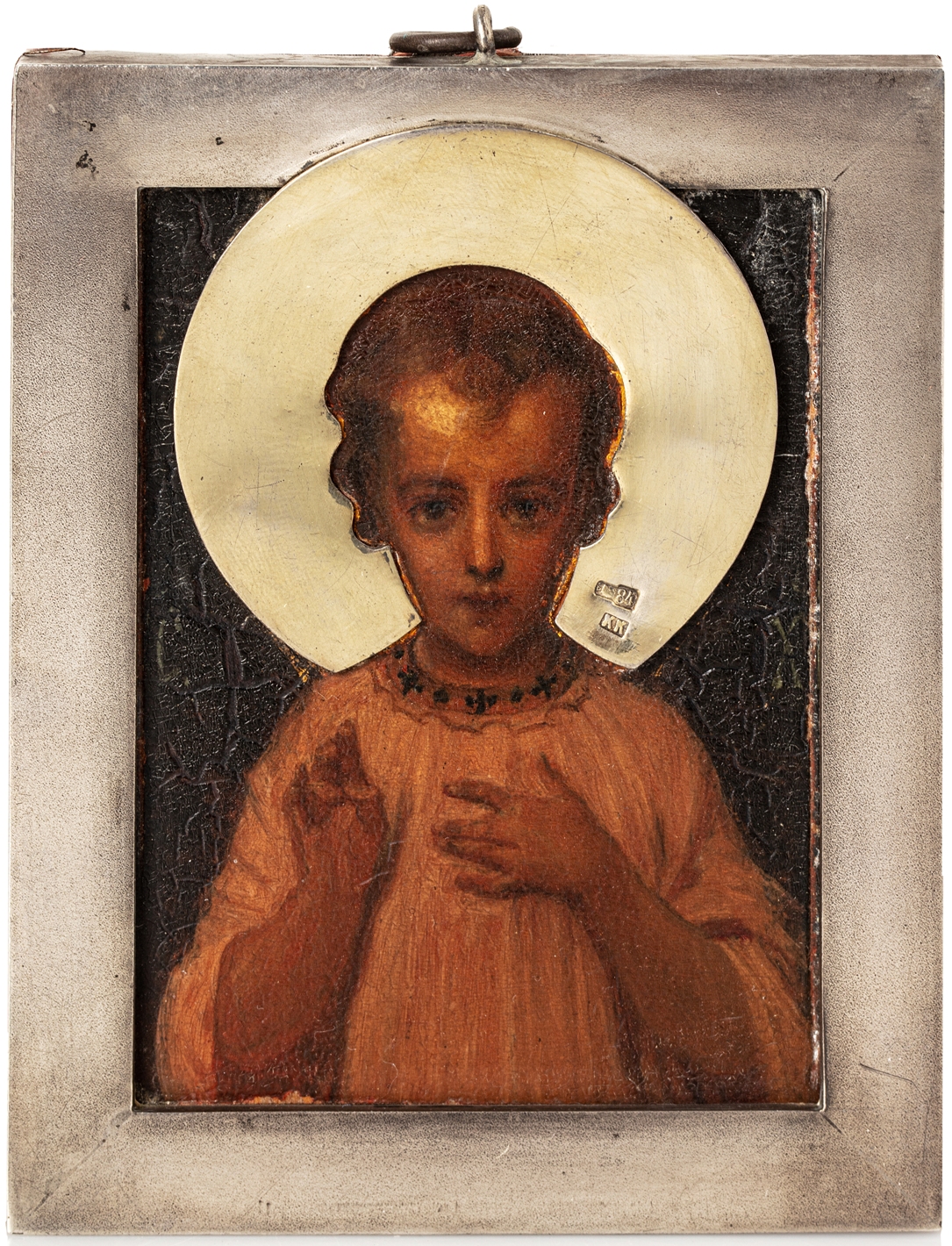 Lot 43 – Icon of Saint Blessed Prince Alexander Nevsky
The icon depicts Saint Blessed Prince Alexander Nevsky. It comes in a beautiful oklad in red and silver colors.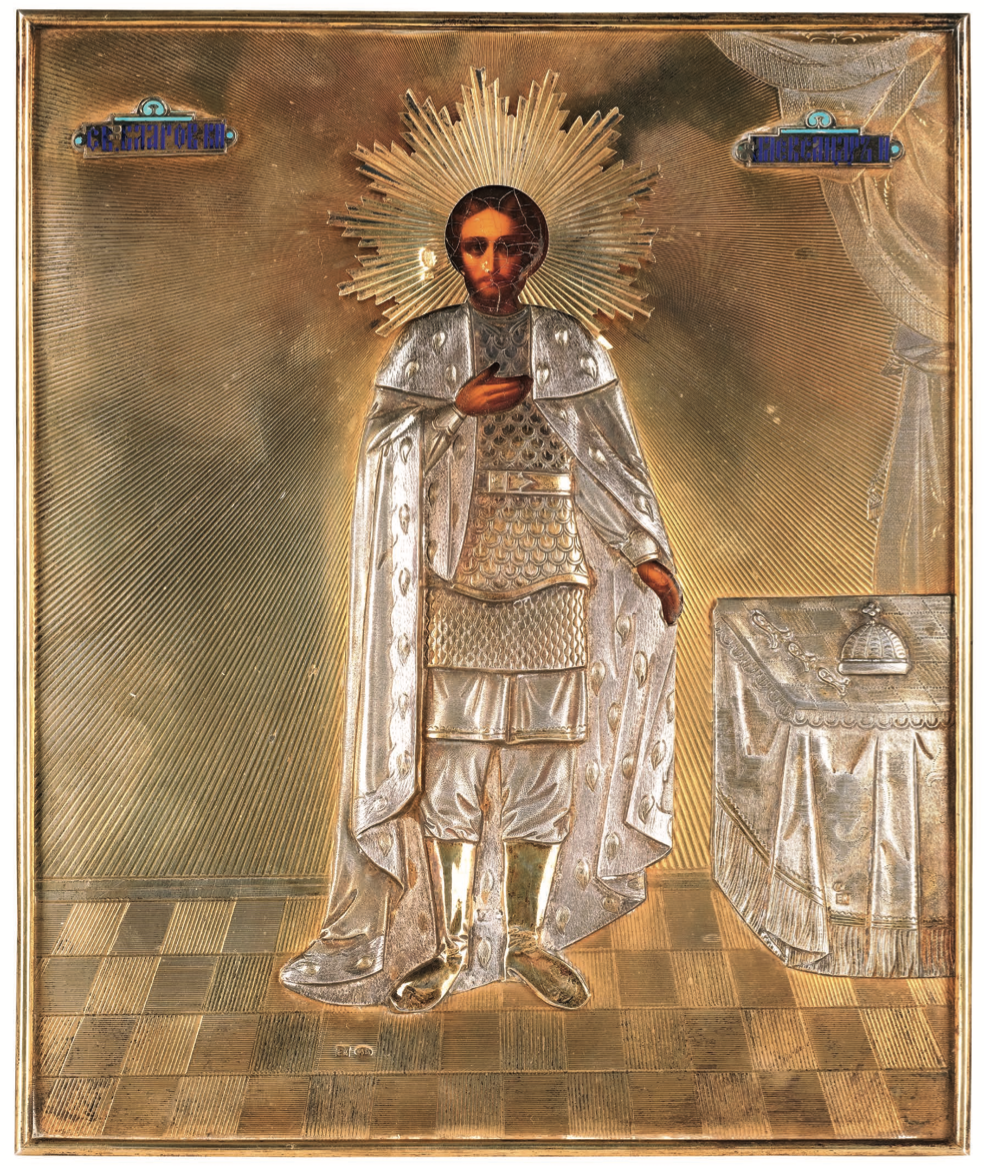 The upcoming Millon auction of Russian art in Paris offers an excellent opportunity to bid for truly magnificent artworks, including rare antique icons. Do not miss your chance to purchase a truly valuable shrine on June 1!