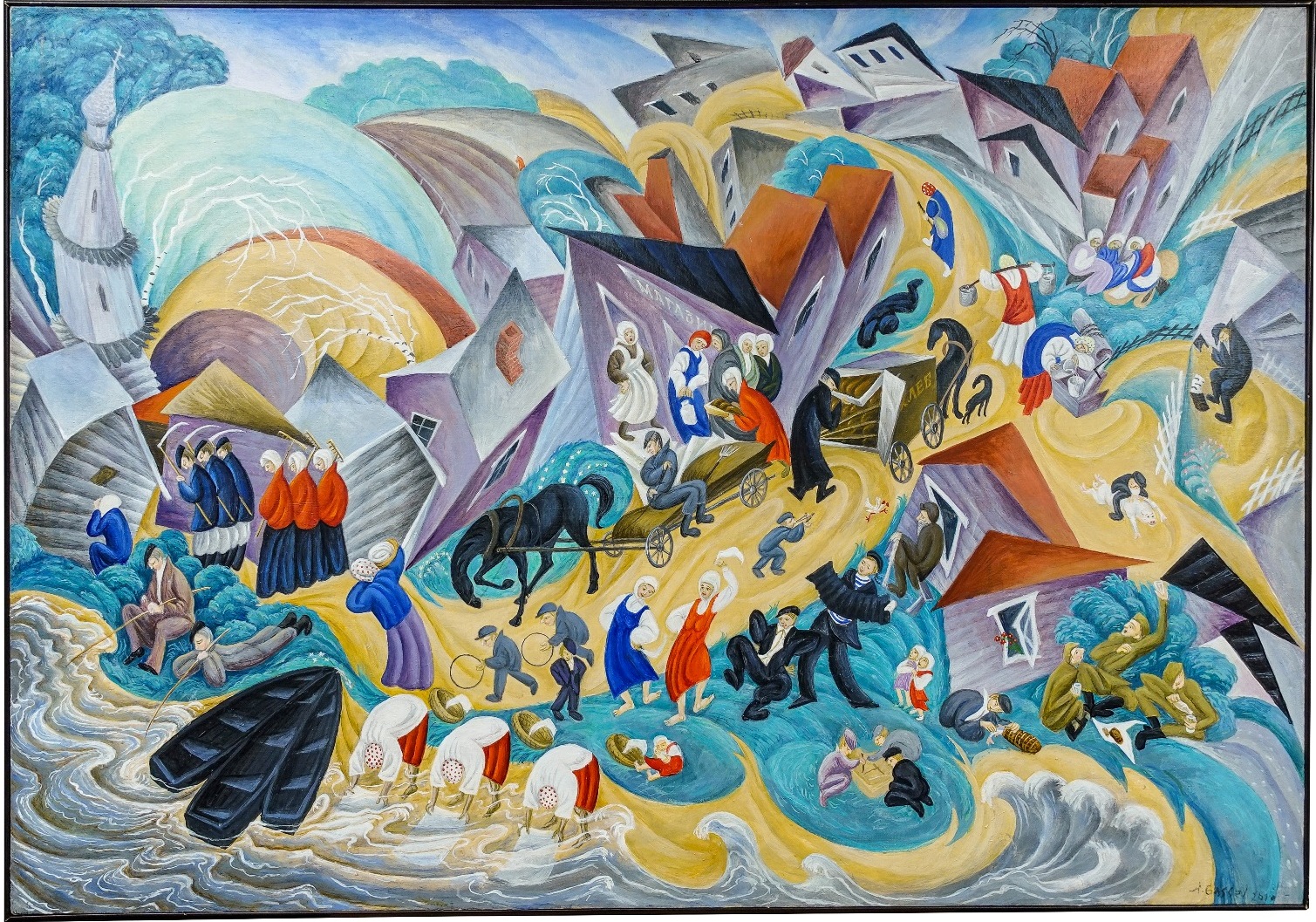 Alexander Gassel's New Exhibit at the Museum of Russian Icons
Russian Icon is pleased to share the news that on March 5, the Museum of Russian Icons in Clinton will finally reopen after being closed for months due to the COVID-19 pandemic. The Museum has also announced the opening of "Painted Poetry," a new exhibition of the Russian-born American artist Alexander Gassel, whose art represents an amazing synthesis of ancient Russian iconography and modern avant-garde. If you are in Clinton, MA, be sure to visit this amazing exhibition. It will be on view through September 26, 2021.
Alexander Gassel, a talented artist with a unique style 
Alexander Gassel is a talented artist, designer, and art conservator who was born in Moscow in 1947. He received his MA in Fine Arts from the Moscow Institute of Arts and Graphics in 1970. Before pursuing a career as an artist, Alexander Gassel restored and copied medieval tempera paintings at the Grabar Art Conservation Center in Moscow. At the time, he also started collecting and assessing Russian icons.
Speaking of Gassel's artistic style, it represents a complex balance of different elements that can be found in the works by some of the most prominent early 20th-century artists, including Wassily Kandinsky, Marc Chagall, Kazimir Malevich, and Erté.
Alexander Gassel now lives and works in the United States where he continues to create his amazing paintings. He is also an icon conservator at the Museum of Russian Icons in Clinton. It should be recalled that the Museum houses more than 1,000 religious icons and artifacts that are of great value not only to Russian but also to world culture.
Alexander Gassel's "Painted Poetry" at the Museum of Russian Icons 
Alexander Gassel's retrospective exhibition "Painted Poetry" at the Museum of Russian Icons will open for in-person viewing on March 5. Its online version is already available for viewing on the Museum's website. 
The upcoming exhibition is a unique display of paintings blending ancient iconographic motifs and symbols with a vivid contemporary narrative. The striking Kandinsky-style colors, the complex imagery of Malevich, and the resemblance of Chagall's scenes make Gassel's exhibition an amazing show that many art lovers are sure to love.
In Gassel's works, one can see biblical, mythological aspects, along with a modern vision of the world and depths of the human soul. The artist's unique painting technique and harmonious combination of irregular shapes with vivid color palette will overwhelm every person visiting "Painted Poetry." Besides, the exhibition will present excerpts from Gassel's short stories.
The Museum of Russian icons will open to visitors on March 5, 2021. If you have an opportunity, be sure to visit Alexander Gassel's new exhibition to immerse yourself in the world of the amazing art of tempera painting.
Top image: Alexander Gassel, Country Life, 2010