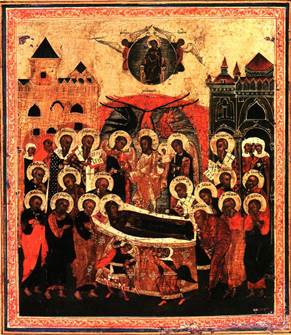 Why You Need Help When Buying Antique Russian Icons
Holy icons are an integral part of the Russian Orthodox tradition. You can hardly find even a small Orthodox church without religious icons. The same applies to Orthodox Christians' homes. Moreover, Russian icons are universally recognized as one of the highest achievements of the human spirit. Even Catholic and Protestant churches have antique Russian icons or at least their beautiful reproductions in their collections. No wonder, these amazing pieces of religious icon art generate a lot of interest and, therefore, are much sought after by collectors around the world.
Along with that, antique Russian icons have become the subject of considerable speculation, smuggling, and counterfeiting. Despite this, there are still unique hand-painted icons that can be found in museums, galleries, and private collections throughout the world. What's more, many of them are available for sale. Just browse our selection of authentic Eastern Orthodox icons painted over the past centuries, and you will understand how infinite the creative potential of the Russian people is. However, among a variety of religious icons existing today, you may find it difficult to choose the right one. This is where you need help of Russian icon experts who can determine the age and style of a given item and pay your attention to the smallest details that make a big difference. It's like visiting the ancient church with a guide who can tell its history, show its most important areas, and explain why you are the lucky one to be here.
In this way, if you want to understand antique Russian icons, their pristine beauty and power – take advantage of experience and suggestions of professional religious icon dealers and experts who have dedicated their lives to these amazing creations of the human spirit. Only in such a case, you will be able to make the right choice for your home or collection. Our team of experienced specialists is always ready to help with advice and share the information about Eastern Orthodox icons available for sale today. Although we specialize on Russian icons of the 16th – 19th centuries, we can deal with any type of these sacred images, starting from the very first symbolic depictions to early antique icons that represent a combination of ancient art and Christian worldview to modern religious icons painted by talented iconographers.
At Russian Icon, we offer a variety of Advisory and Management services for any need. Whether it comes to the historical and provenance research of a given icon or its authentication, you can always rely on us. Working in this sphere for 25+ years, we provide a professional, personalized approach to each and every client to make sure that you are completely satisfied with our work and your purchase. Thus, if you need any help with buying or selling antique Russian icons, do not hesitate to contact us!