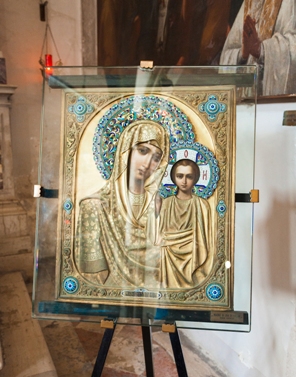 Where to Sell Russian Icons Safely and for the Best Price?
So, you want to sell Russian icons. This task is not as simple as it may seem at first glance, especially if you want to sell them safely and for the best price. Selling religious icons differs from selling other stuff for many reasons. If you want to get the best possible deal on your icon, you should find the right place and the right buyer who understands that it is not just a beautiful painting but a holy object that requires special care. At Russian Icon, we can take the weight off your shoulders and handle the entire process of selling antique icons ourselves.
Why sell Russian icons to Russian Icon?
At Russian Icon, we buy Russian icons of any type and size. We have been dealing with religious icons for over 25 years, and we know how special each of them is. Whether you have an antique icon of Jesus Christ, a rare icon of the Mother of God, a collection of feast icons, or a unique icon of your patron saint, you can be sure that we will handle it with care and respect it deserves. When working with Russian Icon, you sell Russian icons with confidence that they are in the right hands. Moreover, we not only buy icons but also offer a variety of services that may come in handy. These include icon restoration, appraisal, advisory services, and more.
Russian Icon is a team of experts who understand that original hand-painted icons are masterpieces of religious art, and we are ready to offer the best price for them. Whatever piece you are selling, we will carefully evaluate it to determine its real value and make you an offer you cannot refuse. The expert consultation is free of charge and can be provided upon request at any time. We guarantee an exceptional degree of service, security, and personal consultation for all our clients!