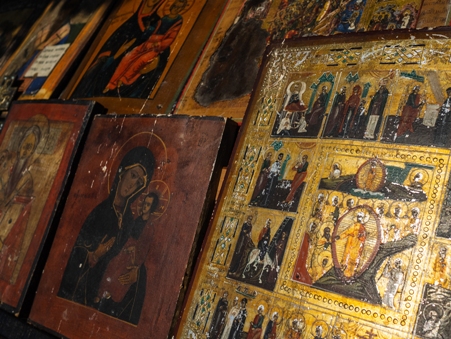 What You Need to Know When Assessing Russian Icons Value
A Russian Orthodox icon is an essential attribute of faith for many Christians. Righteous people and connoisseurs of religious art have long revered iconographic art. However, today, such wonderworking images are valued not only as sacred objects of worship or as celestial works of art. The overwhelming number of people regard antique icons mostly as precious antiquity of high monetary value. Many of those who want to sell an old holy painting are interested in how to determine the Russian icons value. As a rule, the cost of these sacred items is a composite value calculated on the basis of a number of features.
The first vital aspect to consider is the period of the icon's creation. Many icons of the 18th– early 20th centuries have survived till modern days, but due to their not so old age, they are less valuable in the market than their counterparts painted in the 15th–17th centuries. However, there are certainly some exceptions to this rule, depending on the icon's rarity.
When defining the Russian icons value, numerous factors are considered, including the materials used in the creation, their subject, the manner of painting, the time of creation, size, etc. The condition of the religious artwork is no less crucial than other parameters. Ancient icons preserved in good condition, which do not require professional restoration, will cost much more. Nevertheless, a venerated item, which seems intact at the first glance, may still need some renovation. In this case, the icon's price may be significantly reduced.
Yet, not only the technical aspects listed above should be taken into consideration when assessing the Russian icons value, but also their individual artistic features. Masters of different periods, schools, and styles are distinguished by the peculiar painting techniques and traditions in the depiction of saints. Those who want to sell or buy Russian icons must remember that the creations of different iconographic schools are also appraised differently. For detailed information about the possible cost of antique Russian icons, you need to get their expert evaluation.
Only highly educated experts who have been working in this field for many years can do that skillfully. One of the most reputable companies providing the determination of the Russian icons value is Russian Icon. Our specialists will competently evaluate your precious religious masterpieces, taking into account all the critical criteria and giving a comprehensive consultation.