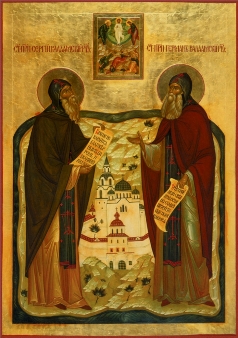 The Valaam Monastery and Its Holy Icons
The Valaam Monastery of the Transfiguration of the Savior is an ancient stauropegic monastery of the Russian Orthodox Church, located in the Republic of Karelia, on the island of Valaam. The beauty of nature, the chant tradition, and some of the most famous holy icons of saints and the Mother of God have made this place a destination for religious pilgrims, tourists, and the most important guests from all over the world.
It is believed that in the 1st century A.D., the Holy Apostle Andrew the First-Called, preaching the Gospel of Christ, reached the island of Valaam where he set up a cross. In the year 992, two monks, Sergius and Herman, built a monastery in that holy place, which was destined to become the center of the spiritual and cultural life of the Russian North. However, the truth is the exact time of the Valaam Monastery establishment is unknown and, according to different sources and archival investigations, can be referred to the period from 10th to 15th century. Anyway, the Valaam Monastery is still one of the most significant religious sites of spiritual importance in Russia and a place of stunning natural beauty as well.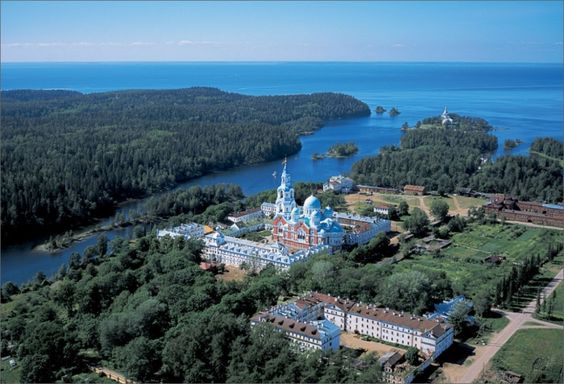 Among many Orthodox icons that can be found in the Valaam Monastery, the following two are of the utmost importance:
Icon of Saints Sergius and Herman, the Valaam Wonder-Workers
The most important example of holy icons of saints Sergius and Herman is a large Valaam religious icon depicting them on their knees before Christ. It is placed above the relics of the founder saints who are believed to be buried under the silver cenotaph in the main church of the Valaam Monastery.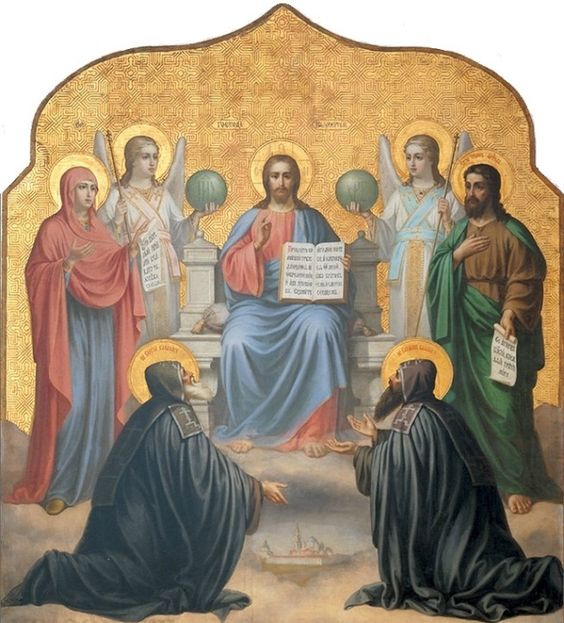 It's interesting that in 1163, the relics of saints Sergius and Herman were presumably moved to Novgorod for their protection, but in 1180, they were transferred back to Valaam. This event known as the day for return of the relics is commemorated by Russian Orthodox Church today, on September 24.
Icon of the Valaam Mother of God
Painted by hieromonk Alipy in 1878, the famous Orthodox icon of the Valaam Mother of God is one of the most venerated holy icons of the Theotokos in Russia. It depicts the Mother of God in full stature, standing on a cloud and holding the Christ Child with her both hands. This icon is also considered wonder-working.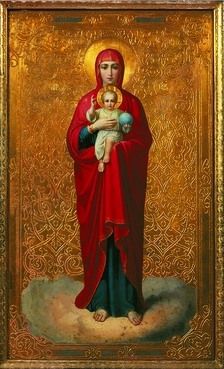 If you have an opportunity to travel to Karelia, do not miss your chance to visit the Valaam Monastery and see these holy icons with your own eyes!