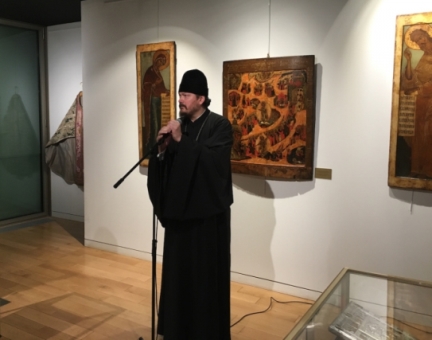 Unique Exhibition of Russian Icons Opened in Paris
A unique exhibition of Russian icons was opened in Paris on March 4. Entitled "Easter," it is fully dedicated to the most important Christian holiday celebrating Jesus Christ's resurrection from the dead, which is known in Russia as Paskha. Featuring a hundred rare and important Russian icons from the 16th – 19th centuries, this exposition is undoubtedly a significant event for both Orthodox Christian believers and connoisseurs of religious icon art.
Russian Orthodox Spiritual and Cultural Center
The "Easter" exhibition of Russian icons is accommodated at the Russian Orthodox Spiritual and Cultural Center located on the left bank of the Seine River, on the Quai Branly in Paris, France. This beautiful cultural center designed by Jean-Michel Wilmotte is part of a large complex that also includes the Holy Trinity Cathedral of the Russian Orthodox Church, an administrative building, and an additional educational complex. It was opened in 2016 and since then has been one of the most important places for the Orthodox people in Paris.
Exhibition of antique Russian icons
The exhibited selection of antique Russian icons brought together by Parisian collectors during the course of five decades is distinguished by a variety of styles, schools, and iconographic themes. It features a whole range of unique religious icons created at different times, including such rare examples of Russian icon art as "The Archangel Gabriel, Fighting the Earthquake" and "The Conversation of Sts. Barlaam and Ioasaph."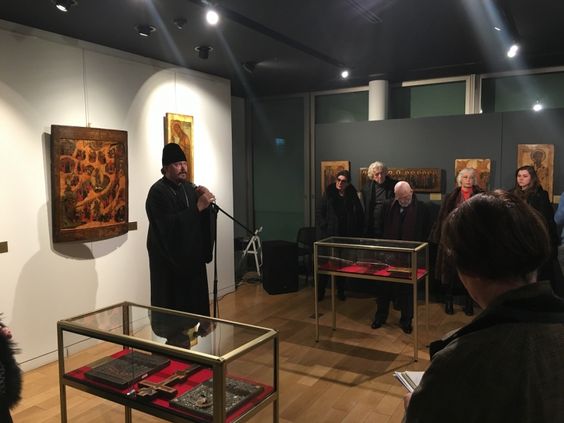 Among other highlights are ten antique Russian icons painted in the 16th century in Moscow, Vologda, Pskov, Central and Northern Russia. They include "The Dormition of the Mother of God" icon (Moscow school), "The Hodegetria Mother of God with St. Cyril of Belozersk" (Vologda school), "The Resurrection – The Harrowing of Hades" icon (Pskov school), and St. Nicholas icon with 16 border scenes (Central Russia).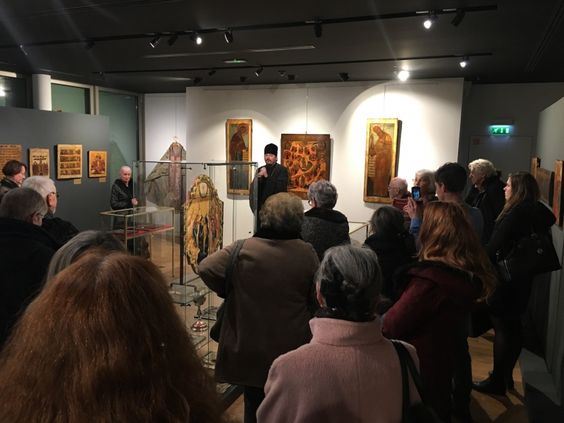 It is also worth noting that the majority of Russian icons presented at the "Easter" exhibition come from the 17th century. The most important among them is the icon "St. John the Theologian on the island of Patmos," which represents one of the best examples of Russian icon art created in Moscow at the time. Plus, there are also several stunning Russian icons from the 19th – early 20th centuries, painted in the renowned Palekh and Mstera iconographic centers. This all makes the "Easter" exhibition a must-visit event for all Orthodox Christian believers and connoisseurs of religious icon art in Paris.
Photo credit: The Eparchy of Korsun/www.cerkov-ru.eu