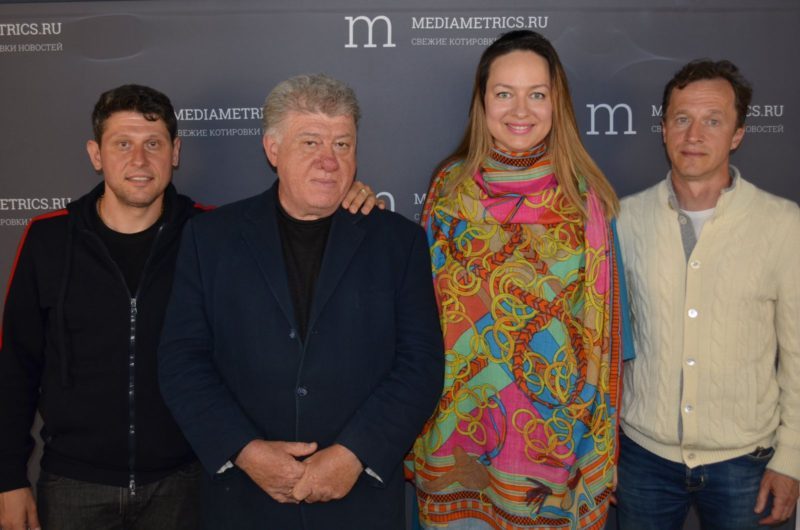 Talking about the History of Russian Icon Collecting with Maria Santi
What do you know about Russian icon collecting in the late 20th century? In the recent interview with Maria Santi, Oleg Kushnirskiy, Ilya Kushnirskiy, and Sergey Khodorkovskiy talked about the ups and downs of collecting antique icons in the late Soviet period. Oleg Kushnirskiy's collection was recently revealed to the public for the first time in the form of a catalog titled "Russian Icons from the Mid-17th to the Early 20th Centuries: The Collection of Oleg Kushnirskiy." Ilya Kushnirskiy, Oleg's son, is the director of Russian Icon Collection and co-founder of the art logistics company Fine Art Shippers that supported the release of the book. Sergey Khodorkovskiy is a collector and expert in the area of Russian icons, who provided his professional support during the whole process of creating the catalog.
Talking about the history of Russian icon collecting with Maria Santi
Maria Santi is an art historian and author of three best-selling books. She presents facts about art history in a fun and engaging way on her radio show "Pro Iskusstvo" and has a Facebook blog with over 60,000 followers.
Oleg Kushnirskiy, Sergey Khodorkovskiy, and Ilya Kushnirskiy took part in "Pro Iskusstvo" to share their insights into the world of Russian icon collecting. To many, it might seem as if there was no space for art and antique collectors to thrive in the USSR. While it certainly was a different time back then, there was still a way for art enthusiasts, collectors, and art dealers to meet each other. Oleg Kushnirskiy shared his unique experience as an antique icon dealer and, after he immigrated to the United States, as a collector.
The experts talked about the challenges of preserving icons and how modern technological advances help us save these antique pieces of religious art. The interview sheds light on the process of appraisal and attribution of antique icons, building a unique collection, and the many difficulties and risks of Russian icon collecting.
What makes the icon collection of Oleg Kushnirskiy stand out is not only the fact that it was entirely composed in the US but also how comprehensive the collection is from a historical point of view. The catalog offers a panoramic overview of the development of Russian icon paintings throughout several centuries, allowing the readers to trace the influences of new styles and movements.