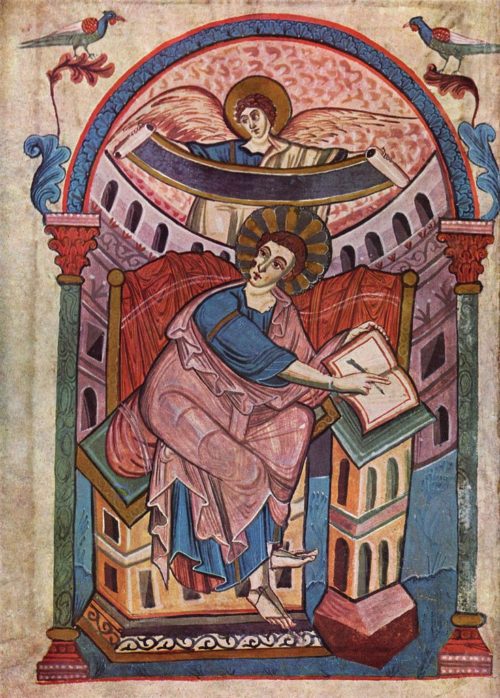 St Matthew Icon: Key Features and Symbols
Icons of the Holy Apostles are sacred objects often used for prayer and connection with the spiritual world. They are filled with reverence and serenity, and the images of the evangelists convey wisdom and humility. St Matthew icon is one of the popular icons in the Orthodox world. In this blog post, we are going to discuss the key features of the Apostle's image, as well as his brief hagiography.
St Matthew the Apostle
Saint Matthew was one of the Twelve Apostles. He is known for writing the first Gospel. The saint was the brother of James, the son of Alphaeus. He worked as a tax collector but was called to serve the Lord as a holy apostle, so he left his occupation. The Holy Tradition states that St Matthew witnessed some important events associated with Jesus Christ – His Resurrection and Ascension. According to Christian tradition, St Matthew wrote the Gospel eight years after the Ascension of Jesus Christ and delivered it to the Apostle James. The main message of Matthew's Gospel is the recognition of Jesus Christ as the true Messiah who was sent by God to save mankind.
Orthodox Christians celebrate the feast of the Holy Apostle Matthew on November 16. 
St Matthew icon
St Matthew icon is canonical and depicts the apostolic image of the saint in great detail. Eastern Orthodox icons of St Matthew portray him wearing a blue himation and a purple chiton, holding the Gospel as a symbol of liturgical service. The facial features are accurate, sharp, and devoid of emotion – these are the main features of Orthodox iconography. Traditionally, the color palette of St Matthew the Apostle icon is warm and natural, with olive, pink, and brown tones predominating.
The gaze of St Matthew is usually directed straight at the viewer. It is severe, concentrated, and full of humility and wisdom.
The main symbol in the Evangelist's iconography is the angel, which denotes service to God and preaching activities. The angel is a kind of attribute of the saint and is usually depicted at the bottom of the icon, near the left foot of the Apostle. Sometimes, the sword with which Matthew was killed also becomes the attribute of the saint in group icons.
St Matthew icon is indeed a valuable relic in the Orthodox Christian world, which clearly depicts the life and activity of this holy apostle.