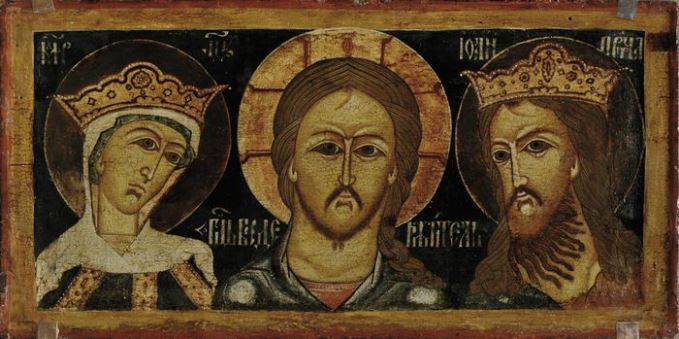 "Saved Sanctity" Exhibition of Russian Icon Art
Several days ago, the Mikkel Museum in Tallinn presented a very interesting exhibition of Russian icon art, entitled "Saved Sanctity. Icons from the Collection of Nikolai Kormashov." Featuring 150 unique and rare hand-painted Orthodox icons from the 15th – 20th centuries, it represents an exceptional collection of Nikolai Kormashov, one of the leading Estonian painters of the 1960s, who passed away in 2012.
Mikkel Museum
The Mikkel Museum, which is located next to the palace in Kadriorg Park in Tallinn, is a branch of the Art Museum of Estonia, initially founded to house Johannes Mikkel's art collection. For today, it is the only Estonian national museum showcasing fine art, Chinese porcelain, ceramics, and other artworks that come from private collections. This small museum contains approximately 600 objects, including several important works by Rembrandt, Lucas Cranach, Albrecht Dürer, and other renowned artists. Plus, it holds temporary exhibitions like the "Saved Sanctity," which is on view right now.
Exhibition of Russian icon art

The "Saved Sanctity" exhibition of Russian icon art from Nikolai Kormashov's collection features a whole range of unique and rare antique Russian icons gathered by the artist during his many trips to northern Russia. It includes both provincial hand-painted icons and large religious masterpieces that once formed part of iconostases. Besides, some of the exhibits come from the remote villages of Old Believers, which makes this collection of Russian icon art even more valuable and important from historical and artistic points of view alike.
It is also worth noting that along with the stories telling how the displayed antique icons were discovered, rescued, and restored to their original state, the "Saved Sanctity" exhibition also deals with their role in spiritual culture and art of the second half of the 20th century on the whole. In general, Nikolai Kormashov's collection presented in the Mikkel Museum is considered one of the most comprehensive private collections of Russian icon art. After all, the artist did not trade or sell his icons, allowing this exceptional collection to grow and develop organically.
The "Saved Sanctity. Icons from the Collection of Nikolai Kormashov" exhibition is on view through November 11, 2018. So if you have an opportunity to visit it, do it without hesitation! You are sure to love this beautiful selection of Russian icon art from the private collection of the famous Estonian artist.
Photo credit: The Art Museum of Estonia/kunstimuuseum.ekm.ee