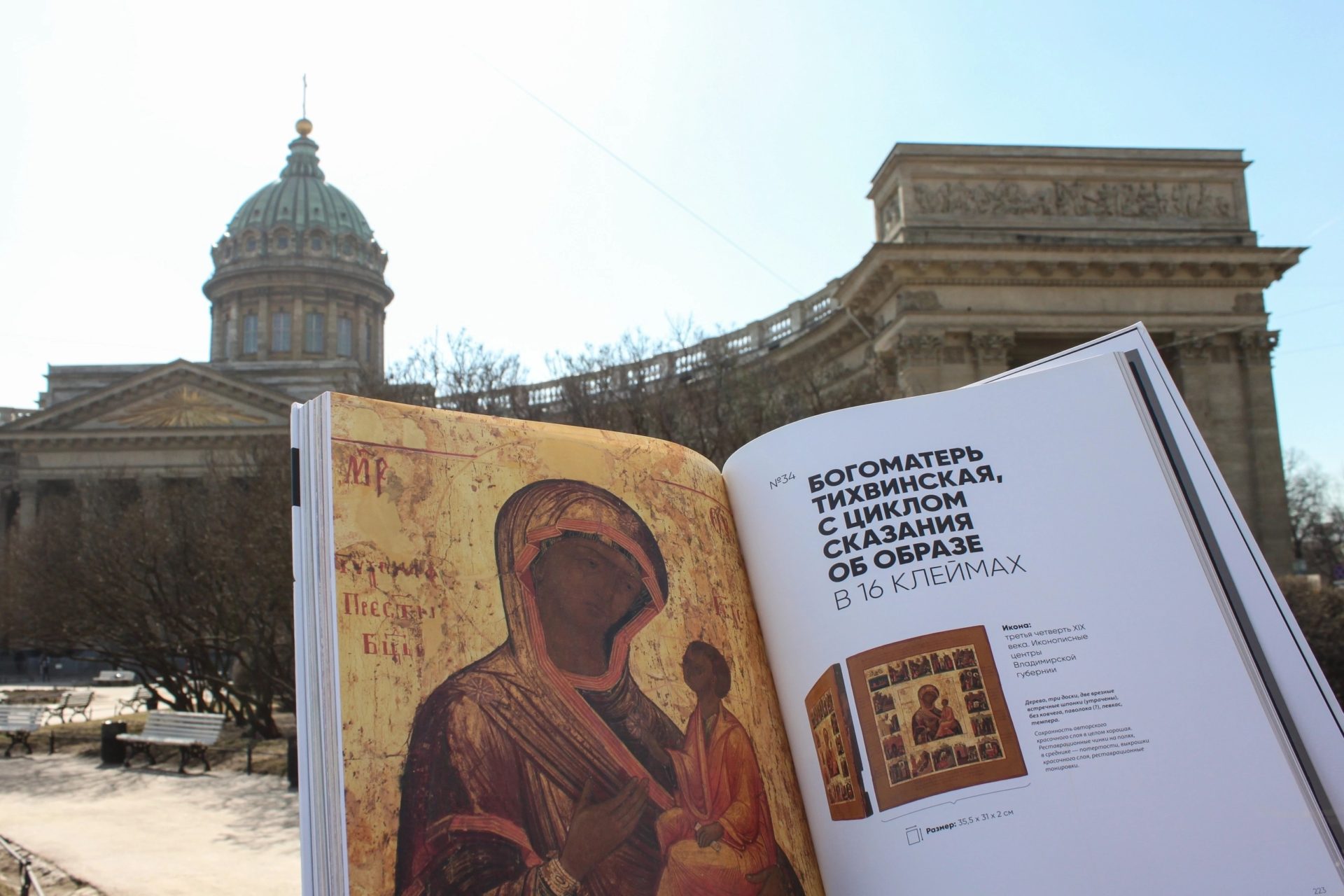 Russian Icon Catalog Is Now in the Fundamental Library of Herzen University
We are incredibly honored by the fact that our book "Russian Icons from the Mid-17th to the Early 20th Centuries: The Collection of Oleg Kushnirskiy" is constantly being added to the collections of the most respected libraries across Russia. This time, we are happy to announce that our Russian icon catalog is already in the collection of the Fundamental Library of Herzen University in Saint Petersburg. It is a great pleasure to know that our book will reach an even larger audience that will be able to enjoy it for years to come.
Russian icon catalog is now in the Fundamental Library of Herzen University
Herzen State Pedagogical University was founded in 1797 when the Saint Petersburg Orphanage became an independent institution and came under the patronage of Empress Consort Maria Feodorovna.
The Fundamental Library of Herzen University is known as one of the oldest and largest university libraries in the country. Today, it is a hub of scientific research and an educational and cultural center. It was named after the Empress in 2002 and is known as the Fundamental Library of Empress Maria Feodorovna. The library's collection features over 3 million items, including both the latest publications and the rare editions dating as far as the 16th century.
We believe that our Russian icon catalog will perfectly complement the collection of the Fundamental Library on Old Russian Art and adequately present the crucial but still understudied topic of the Russian icon in the Modern Era.
The Russian icon catalog is a printed version of the private collection belonging to Oleg Kushnirskiy. It comprises over forty pieces of Russian religious art created between the 17th and the 20th centuries. Most of them depict the scenes of miracles, religious feasts, images of the saints, and the Mother of God. The catalog is full of colorful illustrations and detailed descriptions of the icons, followed by academic articles provided by the leading experts in fine art and culture studies.
Libraries and other cultural institutions are doing the valuable work of spreading information and popularizing bits of history that might not necessarily be common knowledge. The centuries-long icon painting tradition is a multi-faceted and complex part of Russian cultural heritage. Thanks to the Fundamental Library, we can now share it with more people across the country, which makes us very happy and excited.