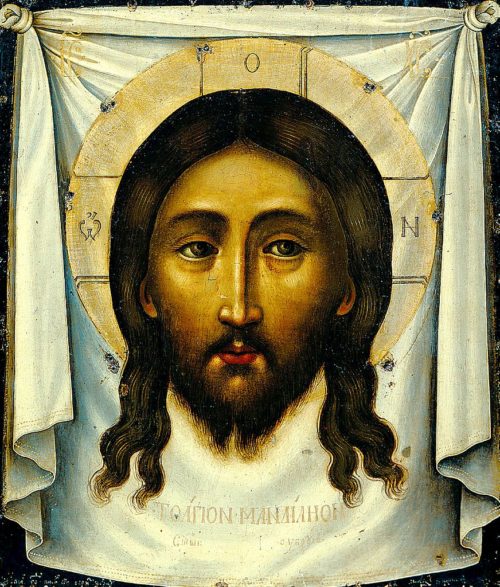 Most Popular Jesus Christ Icon Styles
What icons are more revered in the Orthodox Church than the icons of Jesus Christ? These relics are extremely important to every believer, as they are the mediators between man and God. In the Christian Church, there are many different versions of the Savior's image. In this blog post, we have covered some of the most famous and revered Jesus Christ icon styles.
Most popular Jesus Christ icon styles
1. Made Without Hands
The Savior Made Without Hands (pictured) is an image of Christ that, according to the legend, was not created by a man. The image of Christ appeared on the veil of a woman named Veronica when she wiped the face of Jesus while He was carrying the cross to Golgotha.
2. Christ Pantocrator
The images of Christ Pantocrator are often found on the domes of temples in the form of murals. Jesus appears full-length or at waist height, raising one hand in a gesture of blessing and holding the Gospel in the other. Sometimes, Christ is depicted on a throne.
3. Christ Emmanuel
Among the most revered Jesus Christ icon styles are the images of Emmanuel. It is an image of the Lord at the age of 12 when He first came to Jerusalem. The name "Emmanuel" means "God is with us." It comes from the book of the Prophet Isaiah.
4. Christ in Majesty
In these icons, Christ is shown full-length, seated on a throne that symbolizes the Lord's glory and royal power. Angels, saints, and seraphim are depicted alongside.
5. The Eye of Providence
This type of Jesus Christ icon is by far the most controversial. The Eye of Providence is composed of four circles and rays that emanate from the central circle. In the second circle, one can observe a face with four eyes. The Virgin Mary is depicted above the third circle, and the fourth circle shows the starry sky. Christ is shown above the Mother of God, blessing with His both hands.
6. Silence of the Savior
Among all the above-mentioned types, this icon is quite rare. The Silence of the Savior is the image of the Lord before He came to earth. Christ's nimbus is crowned with an eight-pointed star that symbolizes the incomprehensibility of God.
These were the most famous Jesus Christ icon styles in Christianity. However, it should be noted that absolutely all icons depicting the Savior are highly revered by Orthodox believers and are carefully preserved in the churches and monasteries around the world.