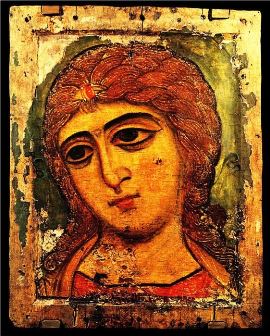 Major Characteristics of Religious Icon Art
Religious icons, initially represented by paintings depicting martyrs and their feats, are some of the oldest types of Christian art that appeared around 150 CE. It's interesting that the first icons of Jesus Christ and the Mother of God were much more realistic than their later versions showing the holiness of the depicted figures rather than their humanity. Anyway, both modern and antique icons of Christ and the Theotokos, as well as the icons of saints, are still an essential decorative element of any Orthodox church. Moreover, these masterpieces of religious icon art have become valuable collectibles that are sought after by the most famous museums and private collectors from all over the world. To give you a better understanding of Eastern Orthodox icons as a form of art, let's look at their major characteristics.
Variety of sizes
Antique and modern religious icons can be found in a variety of sizes, ranging from very large to miniature. Being an integral part of the Orthodox Church interior, holy icons appear in glittering mosaics or fresco murals, representing large permanent constructions. Smaller versions of the church icons are available in the form of diptychs, triptychs, and even pendants that can be hung around the neck.
Variety of materials
Early Christian icons were created and decorated with the use of a variety of materials, starting from enamel, precious metals, and gemstones to ivory and marble. However, traditional Orthodox icons are those painted on smoothed and shaped wooden panels preliminarily covered with a special cloth.
Variety of symbols
Religious icon art in the classical Orthodox tradition is a symbolic art, which is clearly seen in every icon. As it has been already said, all available today icons emphasize the holiness of depicted in them figures rather than their humanity. The best proof of that can be seen in the icons of Christ, saints, and angels, who are usually depicted with halos. Furthermore, colors used in painting also play an important role. For instance, the white color symbolizes Christ's resurrection and transfiguration, blue is employed for human life, red is reserved for divine life, and gold means heaven. Eastern Orthodox iconography is known for its numerous symbols that can be traced not only in the icon images but also in the technique of icon making and used materials as well.
Nowadays, religious icon art is a widespread form of art that is gaining in popularity every year. There are numerous modern religious icons created in different styles that are available for sale today. However, the most valuable and collectible are certainly antique icons of museum quality like those that can be found in our online store. Do not miss your chance and visit our gallery now!