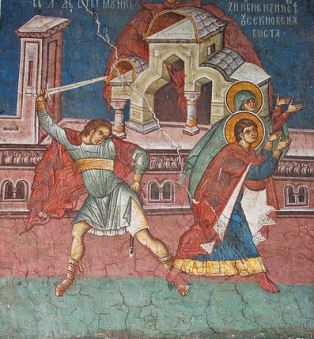 Holy Icons and Feasts Celebrated on November 12
As you already know, there are many holy icons in Russian Orthodoxy, venerated by Christian believers throughout the world. There are also many church feasts and special days celebrated in honor of Jesus Christ, the Mother of God, and saints. The 12th of November is not an exception as the Russian Orthodox Church commemorates on this day the holy priest-martyr St. Zinovy, his sister Zenova, and four of the seventy disciples. Plus, today is the Feast of the antique icon of the Mother of God of Ozerianka.
Holy Priest-Martyr St. Zinovy, the Bishop of the Aegean, and his sister Zenova
The holy priest-martyr Zinovy, the bishop of the Aegean, and his sister Zenova suffered a martyr's death in Cilicia in the year 285. These saints are known for their pious life and charity. Besides, according to the legend, the holy priest-martyr Zinovy possessed the gift of healing, which he used to help those suffering. Holy icons of saints Zinovy and Zenova usually depict them together, sometimes surrounded by other saints. There are also Orthodox icons (see photo above) showing them in moments of persecution and execution.
Holy Apostles Tertius, Mark, Justus, and Artemas of the Seventy
The Seventy Apostles (or the seventy disciples) were early emissaries of Jesus Christ, sent by Him on a specific mission. Today, the Russian Orthodox Church commemorates four of them, known for long years of struggling on behalf of piety: St. Tertius, the bishop of Iconium, St. Mark, the bishop of Apollonia, St. Justus, the bishop of Eleutheropolis, and St. Artemas, the bishop of Lystra. These disciples can be depicted in Eastern Orthodox icons separately, as well as together with other Apostles of the Seventy.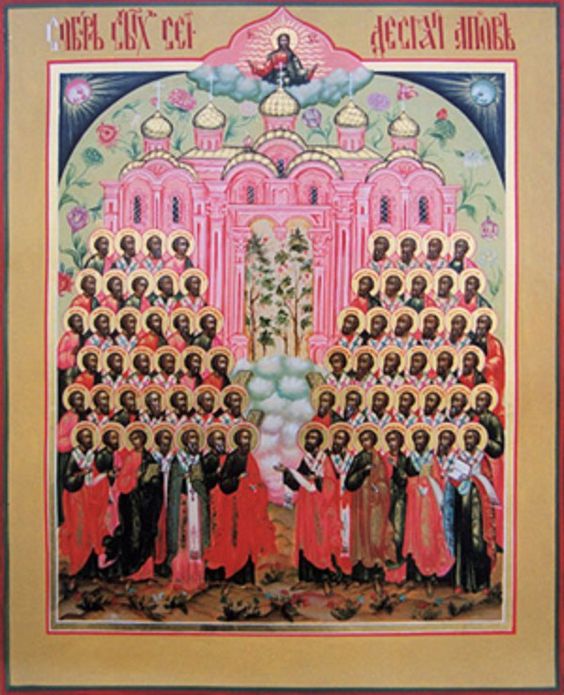 Icon of the Mother of God of Ozerianka 
The icon of the Mother of God of Ozerianka, which belongs to the Odigitria type, is one of the most venerated holy icons of the Theotokos not only in Russia but in the whole Christian world. According to the belief, this icon known for many miracles, including healing of Hryhorii Kvitka-Osnovianenko, appeared in Ozeryanka, Kharkov region, Ukraine, in the 1600s. Unfortunately, in 1926, it was presumably stolen from the Kuriazh Transfiguration Monastery. However, the copy of the original icon, which is also considered miracle-working, is still kept in the monastery near Kharkov.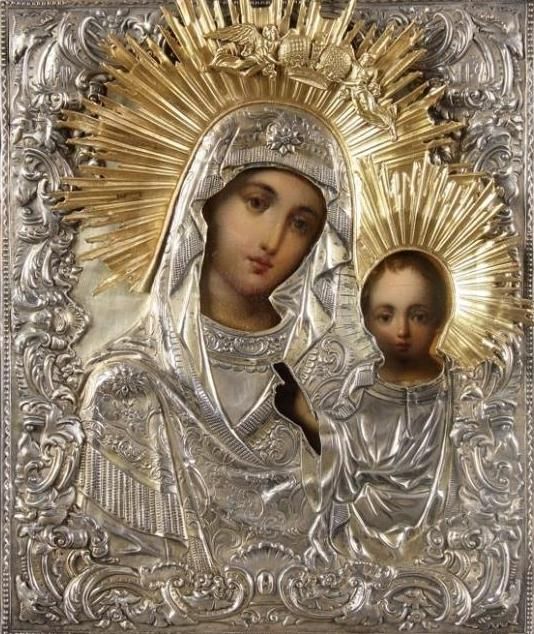 These were holy icons and feasts celebrated today, on November 12. Stay with us to learn more about Russian icons and important events related to these sacred objects of religious art!