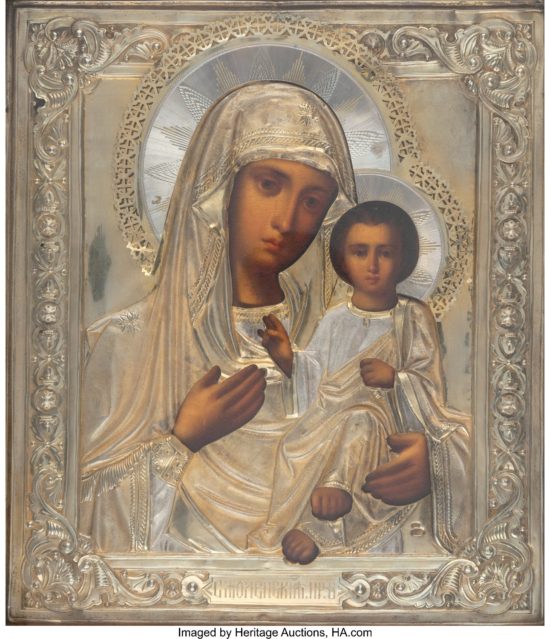 Heritage Auctions to Sell Antique Russian Icons on December 9, 2022
The multi-national American auction house Heritage Auctions will sell a series of antique Russian icons at the upcoming auction on December 9. The works of religious art are available for bidding in the category of "Decorative Accessories" of the Fine Furniture & Decorative Arts Signature Auction. The items belong to the collection of the famous American actor Eugene Iglesias, whom you might know for his role in such movies as "Hiawatha" (1952), "Taza, Son of Cochise" (1954), and "The Third Man" (1959). Let's take a look at some of the auction highlights.
Heritage Auctions to sell antique Russian icons on December 9
Before you explore the available lots, you should take notice that the auction house encourages all the bidders to inspect the objects in person. At the same time, statements regarding the condition of the items serve as general guidance only and hence should not be considered complete statements of the fact. You can find more information regarding this on the official website of the auction house. Now, let's proceed to the Russian icons.
Christ the Pantocrator
Estimate: $10,000 – $15,000; Opening bid: $5,000
This large gilt and silvered icon of Christ the Pantocrator represents the image of "All-Powerful" Christ holding an adorned book in His left hand and making the gesture of blessing with His right hand.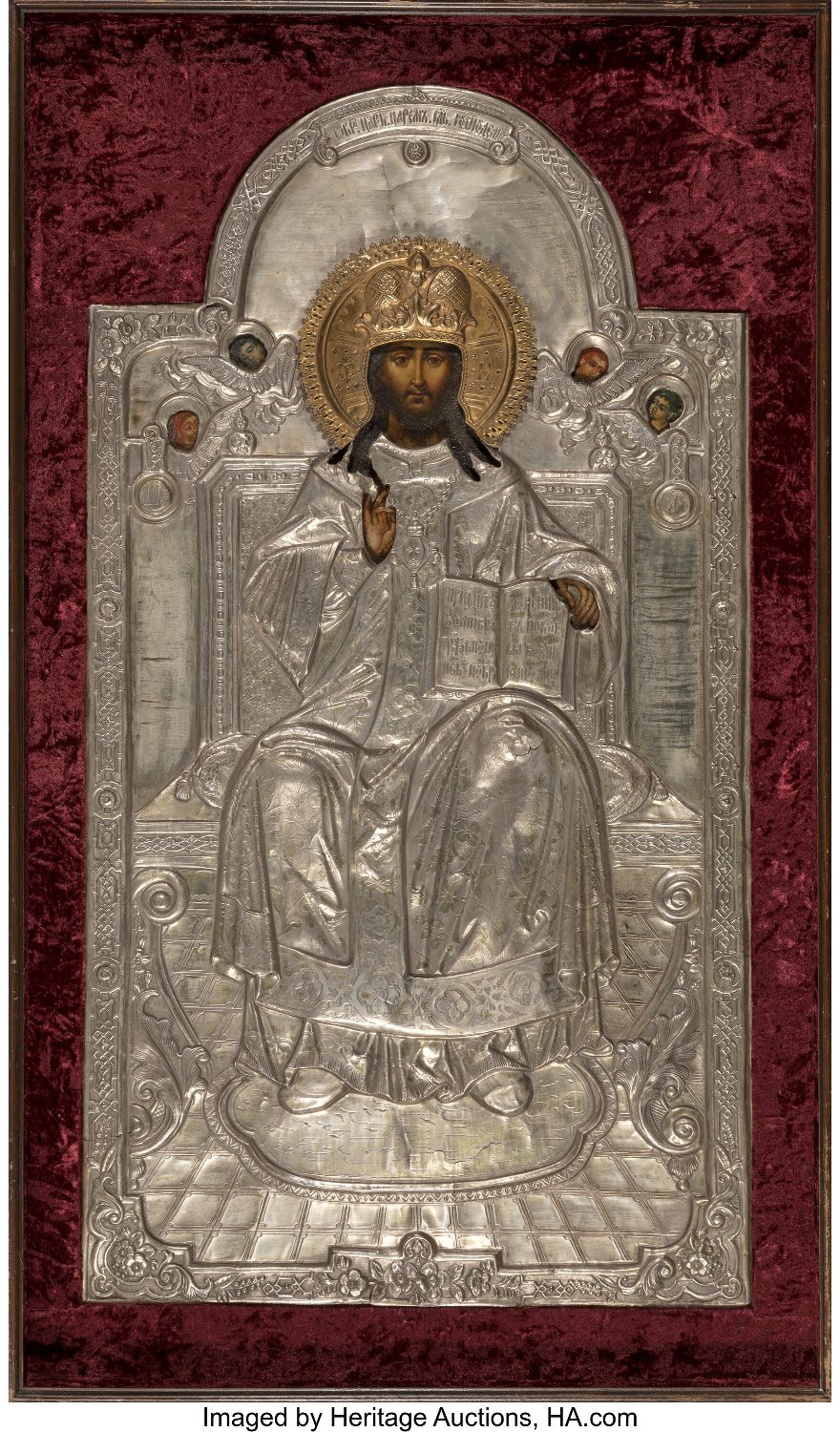 Madonna and Child
Estimate: $3,000 – $5,000; Opening bid: $1,500
This is a fine representation of Mary with her child Jesus. As you can see in the picture, the framed champlevé enameled icon is richly jeweled with small colorful pieces.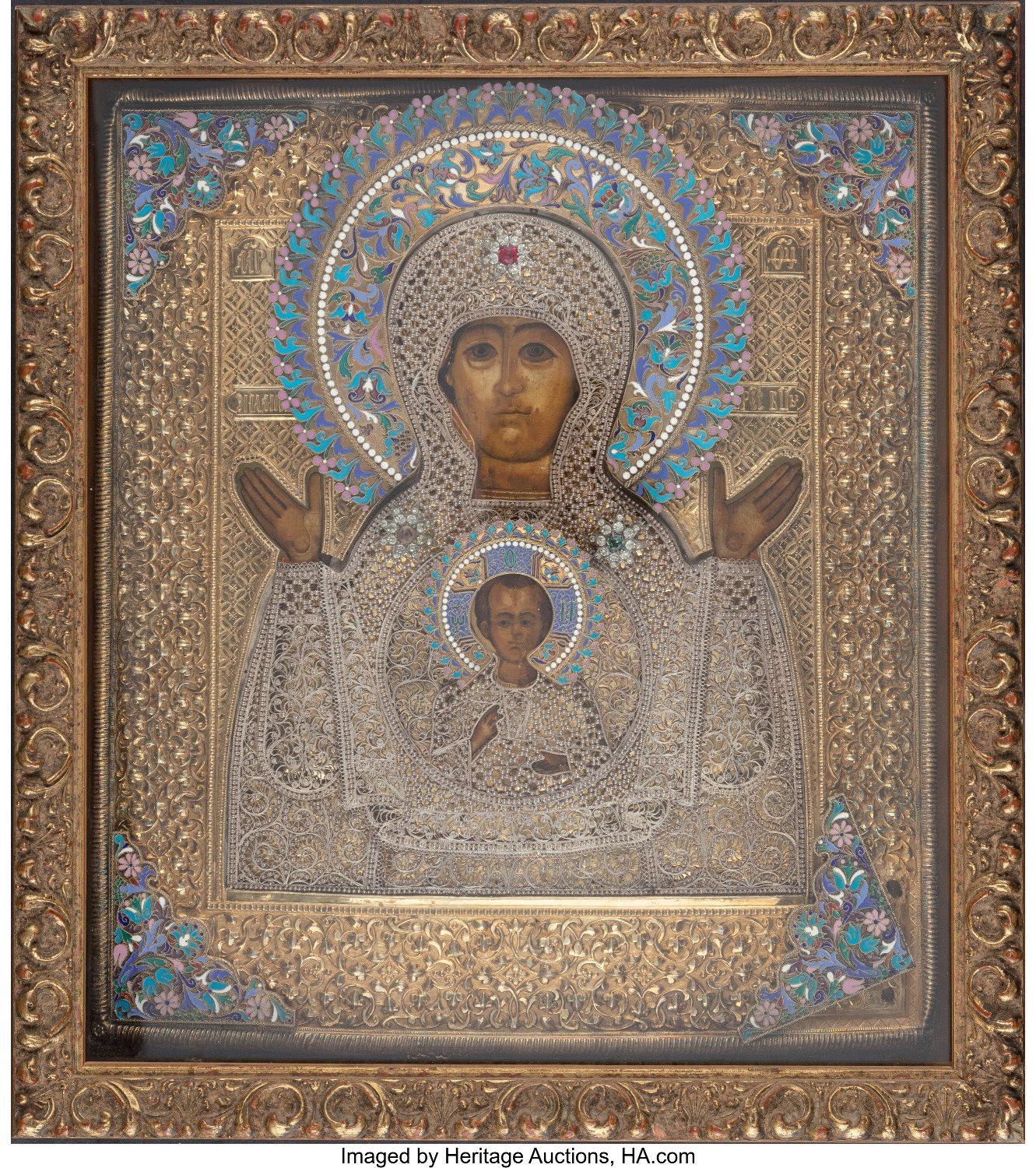 A Collection of Russian Champlevé Icons
Estimate: $1,500 – $2,500; Opening bid: $750
Mounted on giltwood ground, this work includes several metal Russian icons of different sizes. The wear and tear that you can see on the surface and frame were most likely caused by the passage of time and moderate handling in the past.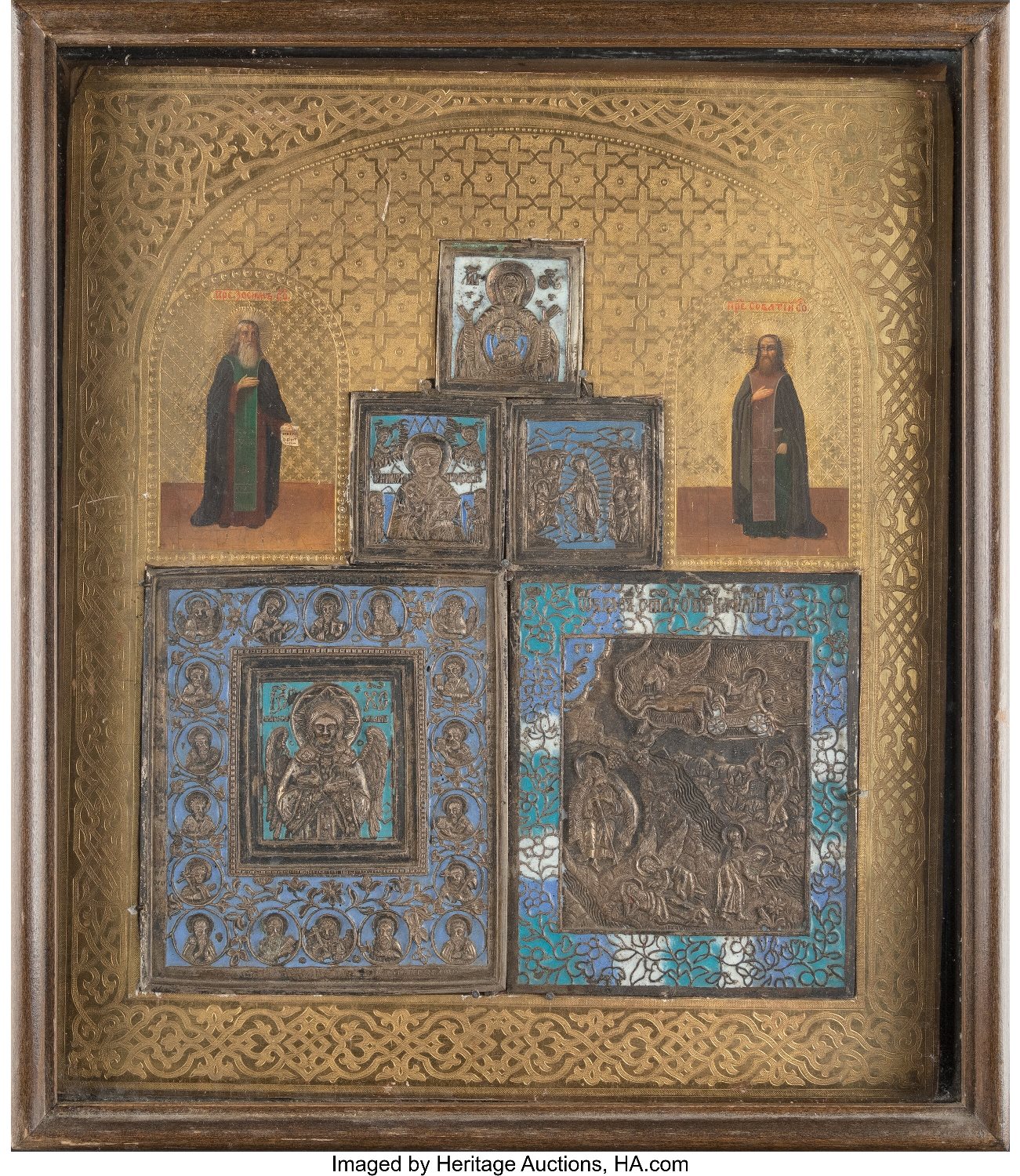 St. Nicholas the Miracle Worker
Estimate: $1,500 – $2,500; Opening bid: $750
The image of St. Nicholas is one of the most widespread images in Russian iconography. The saint with a halo traditionally holds a Gospel Book and makes the hand gesture for the sign of the cross.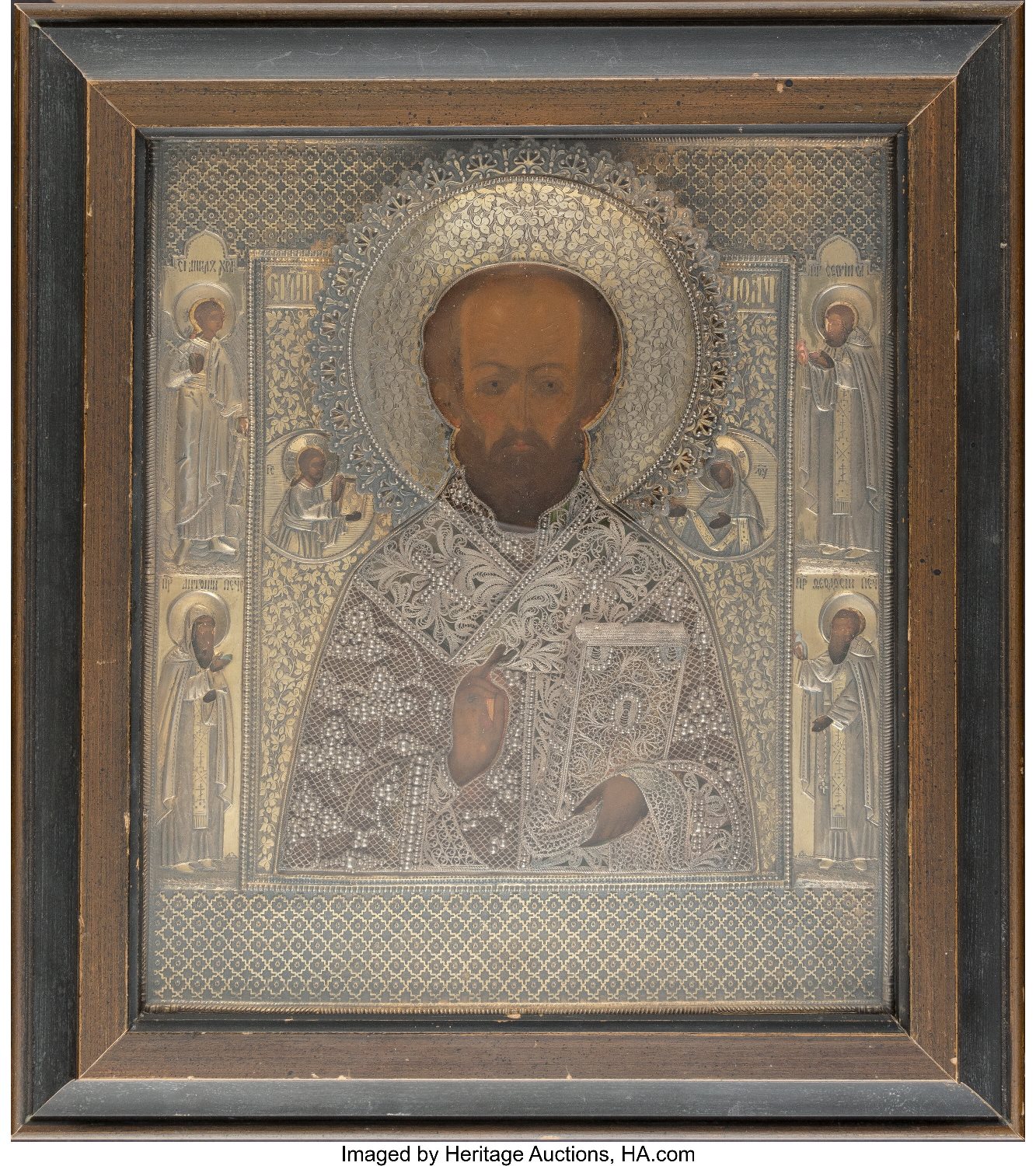 You will find more Russian icons on the official page of the auction.
About Heritage Auctions
Heritage Auctions is one of the biggest auction houses in the world. Founded in 1976 in Dallas, Texas, it regularly auctions an astonishing variety of collectibles, from fine art and luxury accessories to coins and comics. The upcoming event is a great way to invest in ancient religious art and add some exotic pieces to your collection.
Photo Courtesy of Heritage Auctions