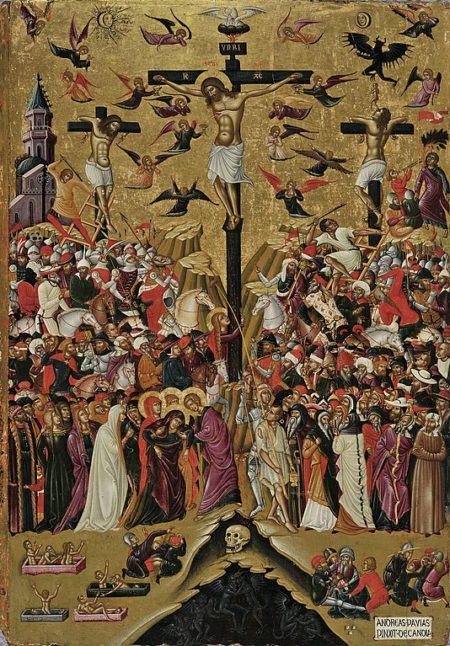 Greek Iconography: 6 Greatest Icon Painters of All Time
The land of Greece was one of the places where Christianity laid its foundation and Eastern Orthodoxy later developed as a denomination. It is also a spiritual homeland for iconography, once a tradition that transformed into a symbol of Orthodox Christianity and an invaluable craft. Even though there are no remnants of icons left from ancient times, there are quite a few incredible examples of Greek iconography of the Common Era. Explore the six greatest Greek icon painters who made a substantial contribution to the development of Orthodox iconography.
Greek iconography: six greatest icon painters of all time
1. Angelos Akotantos (1400-1457)
The oldest Greek painter on the list, Angelos Akotantos was a famous master of maniera greca (Italian-Byzantine style in art). His icon painting legacy symbolizes the transition from the Byzantine school of painting to the Cretan School that fostered the popularization of post-Byzantine art.
2. Andreas Pavias (1440-1512)
Andreas Pavias was a student of Angelos Akotantos and one of the brightest representatives of the Cretan School. His detailed sacred images were the product of the master's experiments with different techniques. His most famous work is the Crucifixion of Jesus (featured).
3. Theophanes the Cretan (1490–1559)
Icons and frescos created by Theophanes the Cretan are featured in the largest monastery at Mount Athos, northeastern Greece. As for Greek iconography, he was mostly known as a member of the pronounced family of painters called Strelitzias-Bathas, who influenced numerous icon painters of the future generations.
4. Georgios Klontzas (1535-1608)
Icons by Georgios Klontzas are notable for the large number of figures present in them. Scholars suggest that he was profoundly influenced by the Venetian school, which meant that his icons were a subtle combination of religious and secular art.
5. Elias Moskos (1620- 1687)
As of today, fifty-two icons by Elias Moskos have survived. He was the one who revolutionized Greek iconography by mixing the principles of the Cretan School with the norms of the Venetian style of painting. He was creating at the same time as Leos Moskos and Ioannis Moskos, but all three icon painters were not related.
6. Theodore Poulakis (1622–1692)
One of the adepts of the Greek Renaissance period, Theodore Poulakis played the role of a pioneering father of the Heptanese School that was heavily influenced by increasing Western European art.
All these icon painters were the influential figures who made Greek iconography more diverse and richer. Thanks to their determined efforts, now we can enjoy a lot of stylistically incredible Greek Orthodox icons.