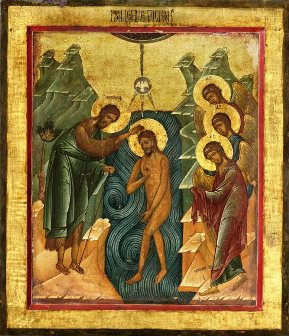 Choosing an Orthodox Icon for a Christening Gift
Do you know that Eastern Orthodox icons can serve as a gift? This is especially true when it comes to Orthodox Christening or Baptism. Therefore, once you are invited to this celebration of life, beautiful hand-painted icons are definitely worthy to be considered as a gift. There are certainly many other options, like baby themed items or even money, but religious icons are still the best choice for such an event. So the question is what Orthodox icon to choose?
Special religious icons
Although in the Russian Orthodox Church, babies are usually christened when they are a couple of months old, sometimes people decide to follow Christ in baptism as an adult. In such a case, you may choose a very special Orthodox icon that represents certain things related to the person getting baptized. For instance, if he or she is battling an illness, you may choose the icon of Saint Panteleimon the Great-Martyr or the icon of Blessed Matrona of Moscow that gives healing and family well-being.
Orthodox icon of the Mother of God
You may also opt for famous religious icons of the Mother of God. The Theotokos is actually always a great gift, no matter the occasion. However, if you are invited to the Christening ceremony, it's better to choose a religious icon depicting Mary with her infant child. After all, this holy sacrament is considered the first step of obedience of a Jesus Christ follower.
Icons of saints
Another great Christening gift is the icon of the patron saint. The fact is that most people in the Orthodox Church are named after a certain saint, called a patron saint. For example, if the baby's name is Nicholas, you may choose a St. Nicholas icon, while the best choice for George is a Saint George icon. Moreover, it is also acceptable to give an Orthodox icon of saint most closely related to the baby's middle name.
Religious icons depicting famous Bible scenes
Holy icons showing famous Bible stories can also serve as a Christening gift. For instance, a hand-painted icon depicting the Baptism of Jesus Christ is always a good idea. You can also choose a scene that has a special meaning to the person getting baptized or their family. 
Once you find a perfect Eastern Orthodox icon to give as a Christening gift, you may want to have it blessed by a priest. Please note that it is not a necessity. It is actually much better to leave it up to the recipient to decide whether the icon should be blessed or not. Your main task is to choose the right gift that suits the occasion. After all, Christening or Baptism is the beginning of a person's journey with God, and it should be accompanied by only appropriate things.