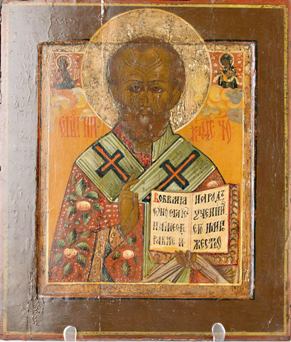 Antique Orthodox Icons for Sale at Henry's Auktionshaus
It is a well-known fact that antique icons represent unique religious artifacts deeply worshipped by believers. Yet, there is no denying that they also carry great monetary value, which turns them into tidbits for enthusiastic collectors of "celestial" masterpieces. Russian Orthodox icons, being an object of cultural heritage, are of great interest to a large number of art dealers, connoisseurs, and collectors around the globe. Russian iconography has been a vital component in the cultural life of the Russian people since ancient times. There is a considerable number of schools of icon painting and various techniques, with many collectors devoting their entire lives to the study of such religious art pieces, which also eventually leads them to spiritual enrichment. That is why most collectors and the faithful who want to own a marvellous work of art attend land-based and online auctions and stores. There, every interested person can find a realm of antique Orthodox icons for sale.
Antique Orthodox Icons for Sale at Henry's Auktionshaus
One of the most awaited upcoming events is the sale that will be conducted by Henry's Auktionshaus on August 31. The famous German auction house will hold a live auction of antiques, collectibles, and fine art gems, including putting up some Russian antique Orthodox icons for sale. Among the abundance of auctioned valuables, there are three miraculous images of particular value, each created back in the 19th century.
1. Antique icon of Saint Nicholas (pictured above). The portrait image of this saint always shows a gray-haired and gray-bearded elder with a high forehead and wise eyes. Most often, the image of St. Nicholas in Orthodox icons is half-length. He always wears the episcopal vestment and holds the Holy Scriptures in his left hand, while his right hand is raised in a blessing gesture. The version presented in the list of antique Orthodox icons for sale provided by Henry's Auktionshaus is painted on wood and executed in the egg tempera technique.
2. Christ Pantocrator. It is one of the most revered antique Russian icons. In Greek, "Pantocrator" means "almighty." The icon of Christ Pantocrator shows Jesus at an age when He began His sermon. This religious masterpiece emanates an extraordinary aura of strength and humanity at the same time. In this icon, Christ is dressed in a long red chiton with a blue himation over it, which symbolizes the harmony between His heavenly and earthly origins. Orthodox art appreciators seeking antique religious icons for sale will be fascinated by the exquisite performance of this icon. It is painted on wood and covered by a metal oklad engraved with a floral pattern.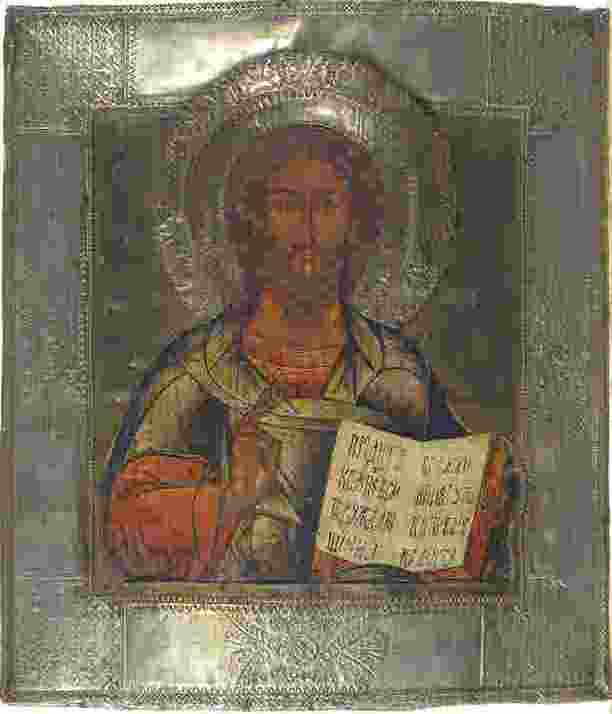 3. Virgin Mother with Child. One of the most demanded antique Orthodox icons for sale featured in the upcoming auction is painted on wood with tempera, enamel, and cold paint. The image of the Virgin Mary is beautifully adorned with bright colors. This version refers to the Oranta type of the Mother of God icons. Here, the Virgin Mary is portrayed wearing a medallion with infant Christ, as she raises her hands to the sky, praying for people and asking the grace of the Lord.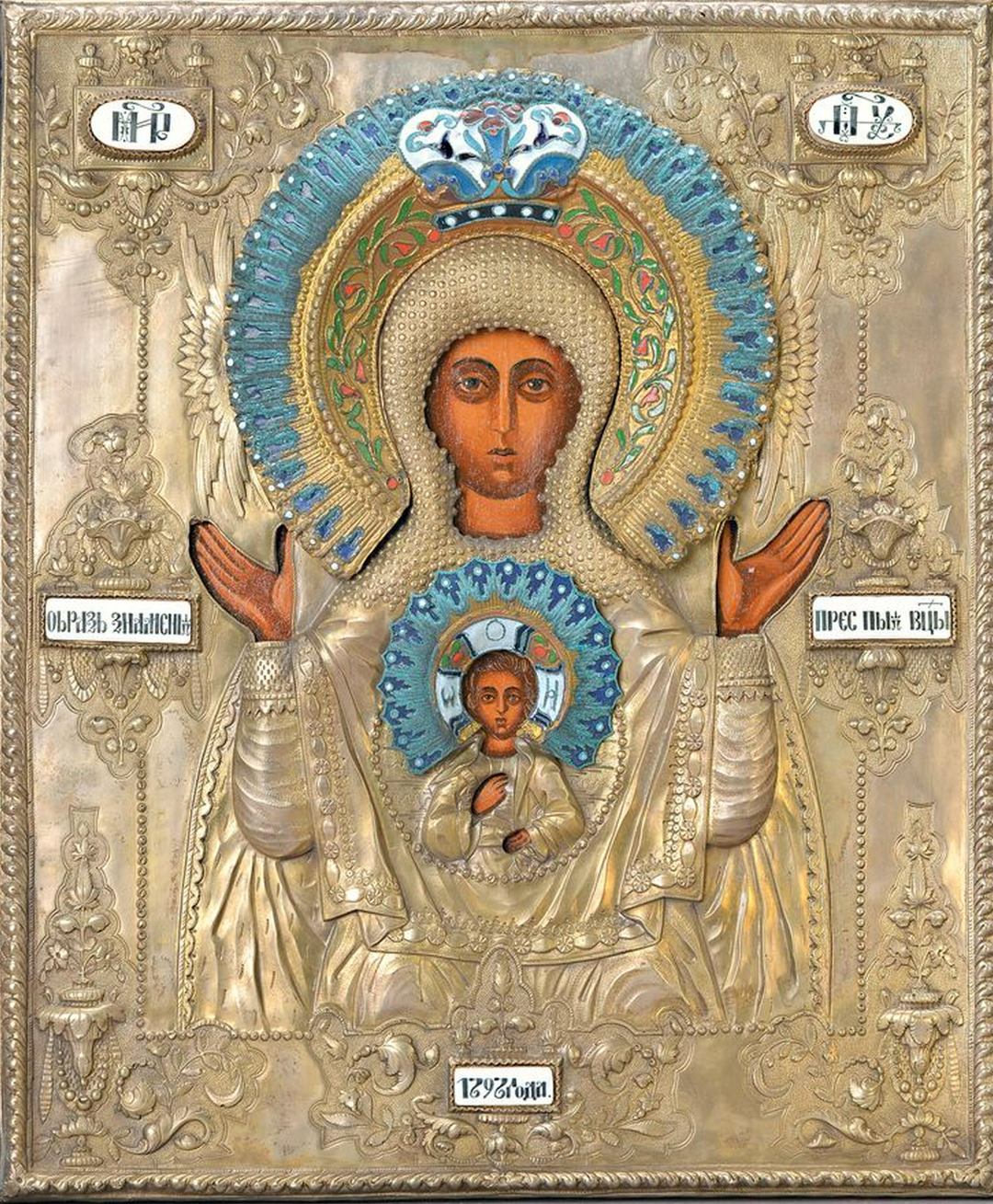 In case you lack experience in the matter of putting up Russian icons for sale or looking for exquisite and miraculous artworks, Russian Icon specialists will gladly guide you through. We guarantee a whole range of services, including appraisal assistance and high-end restoration help, as well as competent consultations on purchasing or selling holy images.
Photo credit: Henry's Auktionshaus/henrys.de