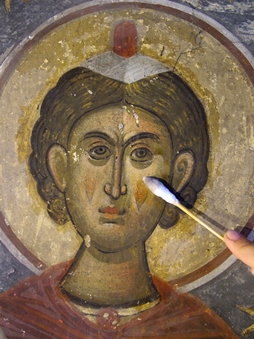 Antique Icon Restoration Methods
The Russian tradition of painting religious icons goes back to the year 988 when Kievan Rus' was converted to Christianity. However, these very first antique Russian icons were, in fact, Byzantine icons, with the only difference: they were painted by monks in Kiev. Russian iconographic centers appeared only in the 12th century, marking a new chapter in the development of religious icon art.
Distinguished by subdued and restrained colors, expressionistic style of painting, and long-limbed figures with big eyes, Russian icons soon became very popular and still are today. Moreover, they are now not only divinely inspired instruments used to worship God, but also beautiful works of art collected by many people. Hence the question arises, how to protect these important religious items and restore them to their former beauty? You need professional antique icon restoration services!
First of all, it is important to note that your attempt to restore an antique icon yourself can lead to disaster, so do not even try to do it on your own. Instead, contact a professional restorer who knows different methods of restoration and can choose the most appropriate one, depending on your icon's condition, age, and material structure.
Major icon restoration methods you should know about
The so-called icon "renewal" is the most non-destructive method of restoration, but it can be applied to only a lightly damaged antique icon. When using this method, the restorer fills the losses in the ground and repaints the icon's surface over the old varnish. It is also worth noting that, in some cases, the restorer can also cover the entire surface of the icon with the new ground and paint a completely different composition over it. Even though such a method is not recommended, it is not destructive as this new layer can be later removed.
If your antique icon has too dark varnish or considerable losses of the color layer, the only way to return its beauty is to use a full restoration method. In such a case, the restorer removes the varnish, cleans the painted surface, adds new fragments of the ground, and repaints the icon with a fresh layer of paint over the old painted surface. As you might have already guessed, this procedure can easily reduce the value of the icon, especially if it is performed by an inexperienced restorer.
Thereby, if you want both to restore your icon and to preserve its value, it is of utmost importance to order only professional antique icon restoration services. Contact Russian Icon team for any information regarding this challenging process!